Manxiety: the importance of men addressing their anxiety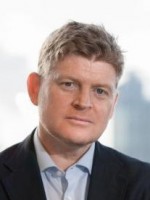 A major research study released this week from the European College of Neuropsychopharmacology (ECNP - https://www.ecnp.eu/about-ecnp/Press/remes.aspx) and the University of Cambridge claimed that men who suffer from anxiety are more than twice as likely to die from cancer as men who don't. The study (of nearly 16000 Britons over a period of 15 years) also found that the correlation held true regardless of other factors such as drinking alcohol, smoking and engaging in physical activity. Intriguingly, the study showed that the association was not shared by women.
Men are less likely to seek support services in spite of compelling evidence of the importance to acknowledge their anxiety and to take steps to deal with it. Of those who do end up reaching out, they will contemplate seeking support for far longer than women.
Taking comfort in porn, sleeping around, junk food, drugs or alcohol may appear to offer short-term relief but may prove to be counter-productive in the longer term. Such behaviour may appear to offer safety when feeling most stressed or fearful but you could end up feeling worse.
What can help:
Regular exercise. A report in the journal Neuroscience and Biobehavioural Reviews shows that regular exercise can reduce the symptoms of anxiety as it can reduce inflammation.
Go outdoors. Spending time outdoors will improve your feeling of well-being. Go for a walk, eat your lunch outside or start gardening. If you don't have a garden try to find an allotment or seek opportunities in the local community, perhaps you could find a community garden project in your local park.
Online self-help resources. There are many good books on the management of anxiety as well as apps which are recommended by the NHS (see the moodzone on the NHS website www.nhs.uk) The University of the West of England's SAM or Moodkit also offers free downloads on CBT at http://sam-app.org.uk/. 
However, relying on self-help books alone when you are most stressed or fearful might not be the best strategy for the management of your anxiety. When you are seeking to cope with panic or anxiety attacks there may come a time when you experience troughs. During these troughs it may be that you lack the motivation to pick up the books and to follow the tips. This is when seeing a therapist can be useful since the regular sessions can be a source of motivation. A therapist can also help you to break through the wall of negative (and usually false) evidence and inspire you to believe in yourself.  
Counselling and psychotherapy: The therapeutic work in counselling and psychotherapy can be a process of trusting another with your fears and stressors. It can be a process of using your negative thoughts to track back to your negative core beliefs, the deeply held, messed up ideas about the world and yourself that underpin your very existence and which make you feel anxious.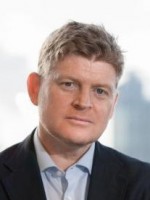 About Noel Bell
Noel Bell is a UKCP accredited clinical psychotherapist in London who has spent over 20 years exploring and studying personal growth, recovery from addictions and inner transformation. Noel is an integrative therapist and draws upon the most effective tools and techniques from the psychodynamic, CBT, humanist, existential and transpersonal schools.