Managing Depression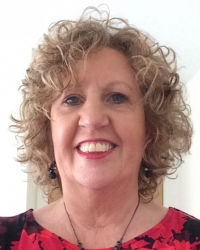 Why do we get depressed? What causes it and how do we know we are depressed?

Often, depression is a response to a problem or event in your life that you cannot get past, cannot 'process' to a point where you can let it go and move on with your life. This could be abuse, neglect, loss of a person or status for example.  

We move into depression after a period where changes happened 'to us' that we had little control over either because we were young or vulnerable, or didn't realise something was wrong (hence the benefits of self-awareness and why experience and understanding of the self and relationships can help).

Depression means our emotions are level - few ups and downs, but feeling little really other than sad, lonely if people don't understand what's happening, and nothing much is changing for you. It takes a lot of effort to make things happen and change things when you feel depressed - lethargic, little energy, tired and sleepy.

I do believe that depression can be a healing process - i.e. it gives our body time to recover from stress, and the lack of emotion rests our brains and minds from processing information consistently (e.g. monitoring people, situations, trying to change things). It is often a result of using up lots of energy trying to 'survive' difficult relationships and situations you are involved in.

When the body and mind can no longer give any more, the mind closes down non-essential functioning until it can regain some level of health, but the mind is powerful and it can be difficult to 'turn it all on again' yourself, without help! Therefore getting help and advice, finding opportunities can be difficult in itself and you need to ask loved ones to help you do this.

It could be finding counselling help or talking to your GP initially, or talking things out with your family and friends to see if you have any idea of what the underlying issues might be for you. Counselling helps because we are trained to bring things out from your emotional self, identify what might be troubling you and then you can find solutions and help yourself.

Making those links with other people is essential to a healthy mind. Too much thinking about your problems and your lack of options can lead to depression, so taking action - any action - will help. It may be just making sure you eat 2-3 times a day even if you don't 'feel' hungry (you need food and drinks!), or one job a day like taking the dog out, getting the children to school, talking to your partner or going to one event each week. This sort of structure to your daily life will give you something you can build around, and develop support, ideas and opportunities - and learn about what you can do to help and move forward. 

It isn't a pleasant place and it's hard to know what to do, so you have to ask someone close to you to help you; not do it for you but help and encourage you, keep chatting, give you space and time but keep in touch regularly and help to meet that one task each day!

I know this works because I've been there, I have worked with various clients with depression and also run a weekly support group for a small number of people and all these things have worked to get them more confident, taking control and pushing boundaries they didn't think they could.

One small action every day and build to two then three; talk to people even if just hello and the weather - engaging with people helps us feel we belong, that we matter and are cared for and that we can help someone else too maybe.

Talking to someone who knows about this can help too, but in the end you have to take some action yourself, no-one can do it for you no matter how hard it might feel. Even just talking to a counsellor on the phone first, then making the appointment and working from there will really help. And it doesn't have to be CBT, person-centred counselling, listening, reflecting and talking - can help without the pressure of answering questions and changing your mindset too much at first.