Love is a way of being, not an act restricted to one person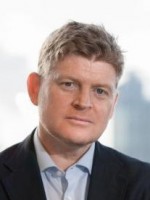 We all seek to avoid isolation in life in many different ways, whether through unhealthy relationships or staying busy at work. Ultimately such behaviour can represent false solutions to our inner feeling of isolation. Our determination to avoid isolation can adversely affect our relationships with others.

Friendships, business partnerships and even marriages can fail because instead of communicating with and showing love and care for another, one uses the other person in the relationship as a protection blanket against isolation.
If love is a caring, giving and need-free relationship then perhaps we ought to be content on our own before the start of a relationship. The relationship with our own self is perhaps the most important relationship of all. If we can be content on our own then we are better prepared to meet someone with greater potential for a healthy match. A healthy relationship is two independent people coming together to run a better show as a couple.
We might know individuals who never seem to be alone or do things on their own. These are the people who appear to be not single for long. There is always someone being lined up as soon as one relationship is looking shaky. They have a need to be in a relationship and they will invariably have an exciting story about how unique and special the new relationship is each time. With these people, there can be an insatiable need for validation from others and especially from being in relationship.
These are the sort of people who always seem to be on holiday, are planning for one or are always busy with the schedule associated with their kids. When you ask them how they are, they will invariably tell you what has been happening in their day in terms of diary management.
Learning to slow down and to confront our existential isolation can actually help us to address our tendency for unhealthy attachment to others. This is when we engage in reflective capacity, gain insight and become more receptive to improving the quality of all of our relationships.
Counselling and psychotherapy is more successful when the process involves questioning self-awareness and an honest desire to confront unhealthy attachments to others. That is why it is useful to address addictive behaviours early on in the therapy, such as co-dependent relationships.

Whilst that may result in some form of anxiety, when the stuffed up feelings begin to be felt, this can be useful as a guide to internal conflicts.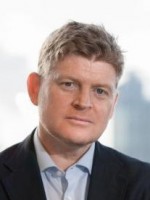 About Noel Bell
Noel Bell is a counsellor/psychotherapist based in London who has spent the past 20 years exploring and studying personal growth, recovery from addictions and inner transformation. Noel draws upon the most effective tools and techniques from the psychodynamic, cognitive behavioural (CBT), humanist, existential and transpersonal schools.