Loneliness at Christmas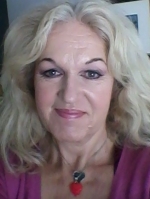 Loneliness. Being alone. These words and the images they conjure up frighten people. These are issues that grow in stature as we come to the Christmas season. This is the season that seems to throw into focus our ongoing emotional struggles and highlights isolation. As a society, we are bombarded with images of families together, happily, cosily, lovingly, enjoying Christmas. These images can make a vulnerable and fragile person feel that they are the only one who is not part of this party.
What can we do to shake off the loneliness, to feel whole? We can feel lonely both when we live within a family unit and when we live alone. The physical proximity of others does not seem to be the answer. It seems that communication is the key. People need and want human contact - physical and emotional. A smile, a hug or "hello" goes a long way to give us the message that we are part of the whole, we are noticed, that we do matter.
If we do not have this contact, if we do not connect we can begin to lose connection with ourselves. Often clients in counselling will say that they do not know themselves any more or feel like themselves anymore. This often happens when we lose connection with others, when our relationships break down and depression and anxiety come to the fore. People describe a deep hole opening up inside them, which they try to fill in the best way they can. With shopping, with food, with alcohol, with sex, with drugs, with cleaning, with hoarding, with habit, with dieting, with anything… but it can remain.
At this stage, accelerated by the Christmas rush, as this hole seems to get bigger and a battle is on the way, clients often seek counselling. Sometimes it is a last resort and can feel like a defeat, but in reality this is the beginning of a new way of life and the start of finding a way to fill this void. Counselling provides a space to safely explore your own unique sense of self and what this feeling of emptiness may be on your life. The sense of connection and relationship which develops between a counsellor and client can be the beginning of the end of loneliness. Once you begin to accept yourself that is often the time when a psychological change can take place. A change which takes away self-deception, a change which means we can love ourselves as we deserve.
Clients often begin counselling before or just after the Christmas period as their relationships may be highlighted and under stress, financial pressures come to play a part and ongoing anxieties and depression seem to grow. So although it can seem so unfair and sad that all around are having a peaceful and happy time while your issues worsen, at least Christmas may be the impetus that can lead you to the help and support you need. And it really is then the time of peace and good will.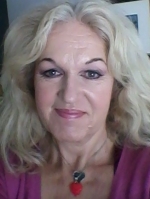 About Christine Shore
I am a person centred counsellor working in private practice in Heysham, Lancashire. I have an interest in the way people try to comfort themselves through various addictions. I believe in the counselling relationship as a means to enabling clients to discover their true selves and strengths.