Listening builds trust and depth in your relationships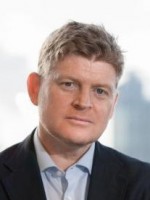 Happiness with your life requires a special effort and focus on successfully building great relationships with others. At the heart of all relationships is effective communication. Start with the most important person in your life. When things start to go wrong in personal relationships there are invariably tensions around the level and quality of communication.
The key ingredient of a successful relationship with another person is the quality of your time you spend with them. Listening builds trust and depth in your relationship. Put aside the newspaper, iPad or book when your partner is speaking to you, especially when they have returned from a social occasion or come in from work. At those times they may need to offload some frustrations or worries with you. Spend more time with them and concentrate on what they are saying. If you are driving together it is a good idea to turn the radio off, and have all mobile devices put aside, so that conversation between you both can flow and where ideas can flourish.
Lack of listening can lead to relationship problems, as one person can start to feel that the relationship is one-sided. When you listen half-heartedly, like when you have one eye on what is happening on the television or one ear on what is being said on the radio, you send mixed signals to your partner. You are really implying that they are not important enough to you to command your total attention.
All relationships require regular maintenance. For emotional intimacy to be sustained it is necessary to pay each other sufficient attention so that you both of you feel heard and understood.
We tend to pay more attention to things which we most value in life. So try to pay total attention to your partner when they want to talk, without interrupting them. When you do this you give them value and you can help boost their levels of self-esteem and sense of well-being. Feeling heard makes a person feel important.
When your relationship is solid you can deal with stresses in other parts of your life more effectively. On the other hand, when your relationship is acrimonious you can feel more anxious and tense during your day and be more susceptible to feeling depressed.
Counselling can help when the level of communication between you both has broken down to such an extent that a form of mediation is required. A good counsellor could help you both to restart dialogue so that you can begin the process of discussing grievances and resentments with a view to healing the relationship.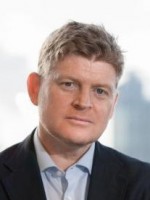 About Noel Bell
Noel Bell is a counsellor/psychotherapist based in London who has spent the past 20 years exploring and studying personal growth, recovery from addictions and inner transformation. Noel draws upon the most effective tools and techniques from the psychodynamic, cognitive behavioural (CBT), humanist, existential and transpersonal schools.