Keeping your rage in a cage?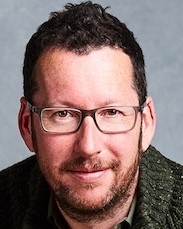 Picture the scene. It's a busy Saturday morning in a popular café. There's a buzz around, people are queuing at the door. The staff look run off their feet. A group of eight comes in. Tables are rearranged to make room for them. After five minutes they get up to leave having a change of heart. The owner is all smiles but as they leave mutters under his breath, swearing to himself.
Restaurant rage. Road rage, litter rage, bus rage… It's funny sometimes how the small things can irk the most. The driver who doesn't stop at the pedestrian crossing. The person mindlessly dropping rubbish in the park. No-one giving up their seat for someone who clearly needs it more, on the bus or train.
 Our tipping points

What is it about these incidents that take us into our rage? Stepping back from them, they seem relatively minor events in the wider scheme of things, in a world where there is violence, social injustice, tragedy unfolding at a much larger scale.
But that's not to say these happenings don't evoke anger either. There may be many reasons why these small things may lead to rage:
Our moral compass is affronted - these acts don't chime with our values for living in the world.
Our personal space is under threat – we feel the fight or flight response when that space is encroached on or we feel a loss of control.
Our sense of injustice is piqued – we feel powerless or shamed in the face of others exercise power or control over us.
We project what we don't tolerate in ourselves onto others – the part of us that ignores the pedestrian crossing, drops the litter, wants to stay comfortably seated. The other person becomes hateful in that moment.
Saying it doesn't feel important
Living in society, in community with others, there's always the potential for encounters of difference that bring us to rage.
When someone comes to counselling and says an experience that happened 'was nothing', laughs it off or makes their experience 'lesser' because others have greater suffering, it can be a sign that they are not yet ready to accept their own feelings as being as valid and valuable.
However trivial they may seem, these moments of rage triggered by small events are also our authentic feelings and experience. While it's not appropriate (nor safe) to act out the rage triggered by these happenings, feeling the rage or anger or frustration or irritation is absolutely valid. When we can connect with these feelings and allow them in ourselves, owning our anger and not taking it out on others, we are more able to be in an authentic experience of living. 
Acting out vs cathartic release
Back to the café owner. He may well have felt rage at the apparent affront to his hospitality and irritated at the loss of eight paying customers. Just noticing the anger without acting out could have served him well, to be in his authentic experience. Though of course swearing can feel cathartic; it's just perhaps best not to do it in front of other customers!
When we start noticing the moments of irritation and flare up, it means there's a good chance we are open to all our feelings and may well feel more alive as a consequence. And that's one of the main reasons we come to counselling.