I've got everything so why am I feeling anxious?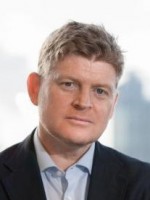 You may have everything you ever wanted, such as the right career, love life, family and friends as well as lifestyle, yet feel dissatisfied and experience low-level anxiety. This can be when you realise that you may have ignored 'yourself' in the busyness of life when bringing up kids, attending to family commitments or having a busy and demanding job. The deeper questions such as "what about me?" and "what do I really want?" may begin to take greater prominence in your thinking as you ponder your own emotional needs. You may experience fear in your everyday life when these questions begin to surface as you look into the future and wonder about your future fulfilment.
It is useful to see fear in two categories: Good and bad. The fear that could be termed bad, is when it has no survival value. When experienced in the absence of imminent danger, it is often not useful and can be toxic. Anxiety can be seen as a form of bad fear. When you find yourself worrying about the future or about experiencing fear of fear, then bad fear may have taken hold. When this happens, there is less emphasis on the here and now. Instead, various cognitive distortions may take place which compounds feelings of fear such as jumping to conclusions, overgeneralising, personalising and seeing things in black and white thinking. This can be associated with periods of paranoia and distrust of others which can negatively impact on interpersonal relations.
Fear could be viewed as being useful when you are faced with imminent danger. Feeling fear will help to equip you with the energy and strength which will be necessary for the fight or flight response. If you are faced with a wild animal in a narrow alley, perhaps the most appropriate feeling you should be feeling is fear. This is what might be termed good fear. It will give your survival system a boost to deal with danger.
Therapy can help to explore core feelings of fear in the here and now. Learning to master your core feelings such as fear can help to uncover which feelings have survival value and which ones don't. Therapy can help you to explore what you really want from life and assess all your relationships from a different perspective. This is when you can experience and really understand the concept of self-love and self-care. A common misperception can be that people seek to enter therapy because there is something majorly wrong in their lives. However, sometimes people wish to explore their life choices in a safe setting with a neutral professional, who has no vested interest, without necessarily having a crisis in their lives. The therapy process can help you to find and rediscover your zest for life as you decide to put yourself first for a change.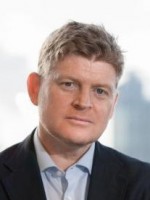 About Noel Bell
Noel Bell is a UKCP accredited psychotherapist in London who has spent over 20 years exploring and studying personal growth, recovery from addictions and inner transformation. Noel is an integrative therapist and draws upon the most effective tools and techniques from the psychodynamic, CBT, humanist, existential and transpersonal schools.