It is the role that is made redundant, not you, the person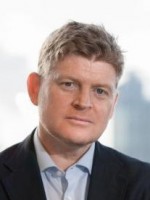 Redundancy can come as a great shock to the system. Being made redundant can make you feel miserable, angry, short tempered, argumentative, worried about money and stressed about life. You can feel depressed when not motivated to get out of bed. It may even be tempting some days to stay in your bedclothes for the whole day and to not even leave your house. This will only induce more worry and anxiety about your situation. 
It may sound obvious but always try to start your day by bathing, wearing clean clothes and eating well. This will help to activate your energy levels and help you to engage more widely with people so that you can create new opportunities.
Try to make a point of getting out of the house and keeping a regular routine. You could decide to set yourself daily tasks to keep yourself busy. As well as activities associated with job hunting you could join a gym, swimming club or book club. Setting yourself challenges will help to keep you motivated. You could learn a language or acquire a new skill by distance learning or by enrolling on a course at a local college. In addition it could prove beneficial to link up with groups in your local area on a suitable topic. You need to avoid the pitfall of having too much time to think about your new status. If you have money worries it is even more important to stay positive and busy so that you don't become vulnerable to fear and anxiety.
The important thing to remember is that it is the role that is being made redundant, not you, the person. Therefore, it is essential that you don't let the process affect your self-confidence and self-esteem.  Your gifts and qualities will survive the adverse effects of losing your job.
Redundancy can often produce a re-evaluation of your personal philosophy when you review meaning in your life. This could be your opportunity to take a different path and do something different. 
Counselling can help in providing a safe and confidential space for you to discuss any negative mental scripts you have about opening a new chapter in your life. It can help to assess and review your transferrable skills so that you can be well placed to take advantage of new openings.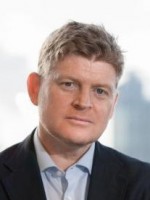 About Noel Bell
Noel Bell is a counsellor/psychotherapist based in London who has spent the past 20 years exploring and studying personal growth, recovery from addictions and inner transformation. Noel draws upon the most effective tools and techniques from the psychodynamic, cognitive behavioural (CBT), humanist, existential and transpersonal schools.