I feel depressed - what should I do?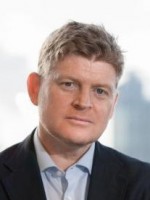 Feeling depressed can represent an extremely difficult time in life with decreased levels of personal motivation and a lack of enthusiasm in undertaking daily tasks. Roughly 25% of the UK population will encounter a difficulty with their mental health throughout a 12 month period and mixed anxiety and depression are the most common mental disorders.[1] It can also be a confusing time knowing what to do next and how to access support networks.
Depression has received more coverage in the press and the broadcast media of late with more and more high profile cases. There is often misinformation about the condition in the popular press.
Endogenous depression (not attributable to any external or environmental factor) is consistent with the view that mood disorders are a reflection of a 'chemical imbalance' in the brain.[2] Endogenous, or sometimes called clinical depression, is usually ongoing and is not necessarily triggered by a negative life event but just seems to happen. It can be treated with antidepressants, in addition to talking therapy.[3] However, the onset of reactive depression (or sometimes called 'situational' and 'adjustment' depression) could be explained by encountering negative life events such as a relationship break-up, redundancy, undergoing a major life transition, experiencing a bereavement, encountering money worries or the onset of physical illness.
About 10% of people who suffer from serious depression will also experience times when they are too happy and overactive, a condition previously called manic depression, but now referred to as Bipolar Disorder.[4]
If you have suffered a recent negative life event and are feeling low you may be suffering from reactive depression. More than likely your depression will be time limited and it will gradually shift. It may help to talk to someone such as a psychotherapist in order to help process your feelings. The National Institute for Health and Care Excellence (NICE) suggests that Cognitive Behavioural Therapy (CBT) and Interpersonal Psychotherapy (IPT) have both been shown to be effective for the treatment of mood disorder.[5]
It is important to practice a healthy self-care regime and ensure that you eat well, sleep well and stay active. According to research, undertaking regular physical exercise appears to be an effective remedy in the reduction of symptoms of depression.[6] In addition to keeping up a healthy self-care regime you could also view your depression in terms of your attunement to the elements (air, fire, earth and water). Depressive feelings could be viewed as stagnant water in need of revitalising movement. Perhaps your recent negative life event is an opportunity to unfold more of your innate potential and to manifest your unique inner qualities.
The benefits of working with a transpersonal psychotherapist include gaining an opportunity to assess which quality is needed to enable you to overcome, or better coexist with, your depressive feelings at this point in your life. The true benefit of your therapy will be to uncover your true feelings and allow you to feel your feelings without artificial aids. The temptation, when depressed, is to seek to soothe your painful feelings with food, drugs, sex, gambling or by over working. It will help your recovery to avoid these triggers and to work through your difficult feelings.
Of course, if you think you are suffering from clinical depression it is important to speak to your GP. Your GP will be well placed to undertake a diagnostic consultation and can prescribe medication, if deemed appropriate, but can also refer you to see a psychiatrist.
[1] http://www.mentalhealth.org.uk/help-information/mental-health-statistics/
[2] The Statistical Manual of Mental Disorders (DSM)
[3] Kramer, T (2002). "Endogenous Versus Exogenous: Still Not the Issue". Medscape Psychopharmacology Today. 7 1.
[4] http://www.rcpsych.ac.uk/healthadvice/problemsdisorders/depression.aspx
[5] http://www.nice.org.uk/guidance/cg90/chapter/1-recommendations#care-of-all-people-with-depression
[6] http://www.sciencedaily.com/releases/2014/09/140916084825.htm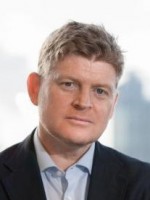 About Noel Bell
Noel Bell is a psychotherapist in private practice based in London.