How to transform work related stress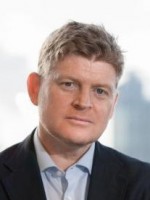 More and more people are feeling undervalued with their terms and conditions given the recent prevalence of austerity measures within the workplace. One of the major contributing factors to work related stress is an additional workload and increased levels of responsibilities without accompanying recompense. This can create a situation where you feel undervalued and unappreciated. It can also lead to an unhealthy work-life balance with long hours. Austerity has witnessed a greater efficiency drive to improve productivity levels, so that existing members of staff have been expected to cover additional workloads and extra responsibilities. This has usually occurred when other members of staff have departed from an organisation but have not been replaced.
Another major contributing factor to work related stress is being bullied or victimised by someone in the workplace. Invariably, this can be due to a toxic person within the organisational hierarchy abusing the power imbalance to try to assert personal control over you. This kind of stress can be compounded by the realisation that your livelihood, and the payment of bills and ongoing commitments, is dependent on the revenue stream, especially if the toxic person is your direct boss. Feeling trapped through lack of choice can create feelings of depression and lead to higher levels of anxiety. Depression tends to deepen when there is lack of clarity or hope for an improved outcome to a stressful situation. Anxiety levels can increase when work related worries cast a cloud over everyday life.
Psychological stress can occur when you find yourself doing something that is at odds with your moral code. Examples might be when you work in an industry that is incompatible with your own standards, where you are being asked to lie or to sell a good or service to someone who you know is not in need of such a service. This kind of stress can be the very debilitating for your psychological well-being since there might be associated feelings of guilt and remorse. When your heart is not in the work any longer you will struggle to maintain personal motivation and may find yourself more susceptible to anxiety and depression.
Transforming work related stress involves taking ownership of your life direction and assessing your future choices. It is important to bring awareness to your social interactions at work and recognising the risks of adopting the victim role. Perhaps a difficult work situation or the experience of suffering from bullying behaviour could be an opportunity to find a new, more powerful, way of being when you can start to set firmer boundaries. Learning to say no in a healthy way is an important aspect of firm boundaries.
Counselling and psychotherapy can offer you the possibility to evaluate your current life position, assess core values and to align your value system with what you do for a living. This can help to unearth any negative unconscious patterns of behaviour that are not serving you well. Gaining greater psychological insight into why you make the decisions you do can prove to be a revitalising experience which can shift levels of depression. The outcome of the therapy might involve a change of direction or a renewed commitment to a chosen path.
If a toxic work environment is not open to change then perhaps a change of job or career could be sought, if it is in your better interest. Setting goals and targets may be appropriate if that helps with personal levels of motivation. This can also serve to shift levels of depression and create more manageable levels of stress. An ideal job is when you get paid for what you love doing. There might always be aspects of your work that you dislike, even in a perfect job scenario, but that is far easier to cope with when your heart is in the work.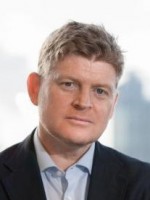 About Noel Bell
Noel Bell is a UKCP accredited psychotherapist based in London who has spent the past 20 years exploring and studying personal growth, recovery from addictions and inner transformation. Noel draws upon the most effective tools and techniques from the psychodynamic, cognitive behavioural (CBT), humanist, existential and transpersonal schools.