How to survive a toxic workplace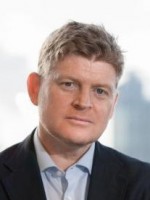 When we come across conflict, we usually respond in one of three ways. We either connect and attempt to resolve, fight or flight, or we decide to emotionally shutdown.

How you behaved in your family and the role, or roles, which you ended up adopting, can be the blueprint for your behaviour in adulthood, particularly in groups. It can be a transformative experience to bring greater awareness to your default behaviour in groups. Do you, for example, typically avoid confrontation, even when you have had your boundaries compromised, out of fear of conflict? Or, do you stay quiet in groups when there are loud personalities present? Or, do you have a fear of being picked on in groups?
Organisations can be highly political places where hierarchical structures can be the fertile breeding ground for bullies to abuse their power. Workplaces are similar to the family situation in that we end up spending a huge amount of time with people without having much choice in the matter.
Knowing how you typically behave in groups and how you respond in stressful situations is the first step in self-protection. The next step is to understand why you act the way you do and what historical data is influencing your behaviour. It can be useful to review how your family life operated. For instance, was it safe to express your opinion when growing up? Was it okay to disagree with others within the family unit? Did you feel free to express dissatisfaction with the behaviour of others and remain friends? 
You know you are around toxic people when you start to feel uneasy in their presence. You might feel a pain in the pit of your stomach. Toxic people will gossip, smear the name of their colleagues and gang up on one person (scapegoating). They will present two faces of themselves and will often offer a fake smile in public, but behind the scenes could be plotting against you in an underhand way.

Toxic workplaces often have a figurehead at the top of the organisation that recreates their own dysfunctional family life in the form of controlling behaviour. Examples might include having to do things their way in spite of more efficient alternatives, a code of silence around certain working methods and tight cliques that rule by adhering to the party line. There is usually a blame culture present. Fear is prevalent and individuals end up deciding to keep their head down in case they fall out with the consensus. Managers might shout their instructions and keep you guessing about which version of them they will present.
When challenged about the appropriateness of their behaviour, they will claim it is you not them, who has the problem. It is you that is being too sensitive, are suffering a humour deficit or just being awkward. Dissenting voices to the gossiping ethos are usually side-lined and can end up being the subject of gossip themselves.
Surviving a toxic workplace involves taking responsibility for your own self-care and not adopting the victim role. Feeling powerless and adopting the victim role will only cause frustration and anxiety. Anxiety can appear to dominate your state of being as you prepare for work. But, you can choose not to engage in the drama cycle but concentrate on doing your own job to the best of your ability.
You can choose to set firm boundaries around toxic people and not engage with their nonsense. Keep accurate notes of objectionable behaviour. Stick to the facts when challenging the behaviour of others. You cannot change the behaviour of others but you can alter your own attitude to their behaviour. 
In therapy you could explore the role you played in your family unit and the impact on your adult life. You could consider whether you ended up being the scapegoat, the silent one, the joker or the rescuer. It can beneficial to explore what kind of messages you received growing up about expected behaviour when dealing with others. We don't just emerge in adulthood by default. We gradually evolve in the world as a result of our various experiences. Some of our behaviour might be restricting how effective we are in asserting our boundaries, particularly in toxic environments. Therapy can be a place where you can regain your power in personal relationships and learn to cope with toxic individuals.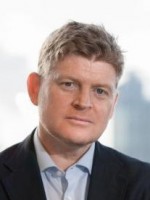 About Noel Bell
Noel Bell is a UKCP accredited clinical psychotherapist in London who has spent over 20 years exploring and studying personal growth, recovery from addictions and inner transformation. Noel is an integrative therapist and draws upon the most effective tools and techniques from the psychodynamic, CBT, humanist, existential and transpersonal schools.