How to stick to New Year resolutions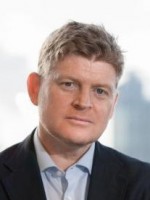 Struggling with setting or maintaining New Year resolutions? Whether it is trying to lose weight or stop drinking most things in life can seem difficult before they become easier. When setting resolutions it can initially feel like a daily battle to avoid the pitfalls of temptation (if trying to curb an addiction) or procrastination, avoidance or pure laziness (if seeking to start new healthy behaviour). The important thing to remember is to stick at it and to keep going no matter how low you might feel at a given time.  
It is easy to get down hearted about the progress towards achieving a goal. However, research shows the importance of maintaining a positive attitude to your goals. Psychologist Professor Richard Wiseman, from the University of Hertfordshire, has led a research study into what maintains motivation in order to stick to New Year resolutions. The study of 5000 people who had made resolutions found that it was people with a "fatalistic attitude" that were less likely to succeed.
But there are some psychological tactics which can be employed to increase the chances of success of achieving your goals.
1. Persistence
It is important to see occasions when old habits creep back in as temporary set-backs rather than as reason to stop. It is crucial to keep going. Perhaps take each day at a time and not think of the finishing line. That's why it is important to do the worst task first. You can do the things you don't want to do first so that you can do more pleasurable things at a later stage.
2. Let your friends and family know
Support from your social support network has been shown to be useful to help to maintain progress towards your goals. Let people know on social media that you are embarking on a goal as their support and encouragement could prove vital.
3. Chart your progress
You could chart progress by maintaining a list on your fridge door or in a spreadsheet and include details on when you decided not to have a drink or to smoke or to eat cake. You will receive a boost when you can mark a task as complete and this will inspire you to remain positive throughout the course of your day.  
The benefits of charting your progress can potentially be greater energy levels and productivity, greater perseverance, more effective relationships, decreased feelings of anxiety and more self-confidence.
4. Set achievable and measurable goals
It is always best to keep the focus on what is achievable when deciding how to make a success of your resolutions. 
It is not advisable to set goals where the progress is difficult to measure. For example, going for a 5k run three times a week is more measurable than aiming to run a marathon. As you get into the habit of achieving your goals this will produce greater energy flows and your goals can gradually become more ambitious.
5. Know your triggers
It might be that you reach for food as a comfort blanket when you feel worried or anxious. Or, it might be that you want to gamble or take drugs when you begin to feel bored, or to get drunk when you have arguments with family or friends. Knowing your triggers will help to protect against acting in a harmful way. You could also learn new triggers such as when the news starts on TV; that might be the time to go for a jog or to head to the gym.
A therapist can help to keep you motivated to stick to your resolutions. They can also help to unlock your automatic negative belief system which might be triggering self-sabotaging behaviour. A therapist can also be someone you can share your worries and fears with at times when you feel demotivated, anxious or depressed.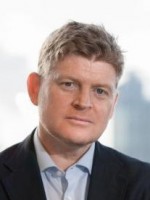 About Noel Bell
Noel Bell is a UKCP accredited clinical psychotherapist in London who has spent over 20 years exploring and studying personal growth, recovery from addictions and inner transformation. Noel is an integrative therapist and draws upon the most effective tools and techniques from the psychodynamic, CBT, humanist, existential and transpersonal schools.