How to rebuild your life after a betrayal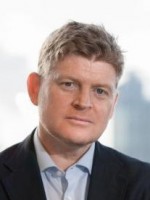 It can be a devastating time when you discover that your partner has been having an affair behind your back. It can be even more traumatic if you had total trust in your partner before discovering that they have been living a lie. Your sense of trust can be severely compromised as well as your belief that you deserve love and commitment.
How you deal with your partner's betrayal might be influenced by the circumstances surrounding the affair and any agreed boundaries you had with them. The temptation might be to adopt the victim role when you first discover what has been happening. You might develop feelings of shame and hurt pride when you consider what family and friends, or work colleagues, might think if, or when, they find out about the betrayal. This would be entirely normal as you try to adjust to the new reality. However, it is important to remind yourself that you have choices about what to do.
You could see this as an opportunity to work at your relationship, if appropriate, or seek a trial separation or perhaps end things for good. It is also important that you make decisions from a place of reflective detachment. Poor decisions are often made when one is overly emotional or upset.
Reflective detachment allows for a considered response rather than an instant reaction. Your raw feelings will need to be processed and worked through in order to make sense of what you are feeling. Better decisions are made when you have reached out to friends and your social support network and have made sense of how you are feeling.
Deep sadness can occur when you realise that someone you had thought might be the one that you would grow old with has turned out to be someone you can't actually trust. This has the potential to trigger a depressive period when feelings can become overwhelming. The thought of separation can add to the gloom if you have shared interests in property, business interests and childcare arrangements.
It is important to acknowledge to yourself that you can recover from this emotional crisis. You can rediscover the zest for life by re-engaging with your social network and learning to heal your wounds by practicing self-compassion. Learning to rebuild a meaningful relationship with your own self is an important aspect of surviving a difficult split. Devising positive talk self-affirmations will help start the process.
Counselling and psychotherapy can help you to examine the dynamics of your relationships, the pattern of your relationship style and how you deal with endings. Endings can bring up a lot of early life feelings as well as fears about the future. Therapy can help you to explore meaning in your life and how you want your future relationships to be. It can be useful to understand the lesson each relationship has offered so that you can develop your inner wisdom and be more aware of your own red flags and deal-breakers for future relationships. You don't have to adopt a victim mentality, or indeed trigger a rescuing tendency.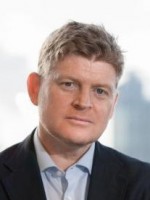 About Noel Bell
Noel Bell is a UKCP accredited clinical psychotherapist in London who has spent over 20 years exploring and studying personal growth, recovery from addictions and inner transformation. Noel is an integrative therapist and draws upon the most effective tools and techniques from the psychodynamic, CBT, humanist, existential and transpersonal schools.