How to organise your brain more efficiently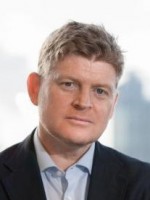 Our brains love lists and specifically categories of information since most people can only hold about four to seven pieces of information in their mind at any one time. Dr Daniel Levitin, a cognitive neuroscientist and the author of 'The Organized Mind', informs us that lists help our brains become more efficient. In the modern era of information overload, it is extremely useful if we have a system to help our brains run more efficiently. This is when lists, containing categories of tasks, can help to offload a lot of the difficult work of the brain into the environment.
Mindfulness and colouring books have emerged as the soothing tools of the modern age and lists could be seen as another. The benefits of list writing can be: greater energy levels and productivity, greater perseverance, more effective relationships, decreased feelings of anxiety and more self-confidence.
Photographers spotted Wimbledon champion Andy Murray's motivational list written in pen on a white sheet of paper court side at the Rotterdam Open, 2015. It contained the following:
be good to yourself
try your best
be proactive during points
focus on each point and the process
try to be the one dictating
stay low on passes and use your legs.
It can be an empowering and potentially cathartic experience to write down your list and also to cross tasks off when you have completed them. Indeed, successful entrepreneur Richard Branson once remarked that, "I live my life by lists."
Anxiety originates in the limbic system of the brain and is when we have an uncomfortable feeling of dread, often located in our chest. The action of marking a task as completed will give you a boost and will inspire you to remain positive throughout the course of your day. It can be a very useful habit to develop, can help to produce greater energy flows and also help to reduce your anxiety levels.
The risks associated with list writing are when procrastination sets in and you give yourself a hard time for not completing tasks on the list. This is when lists could potentially prove counter-productive when you allow the focus to shift onto what was not achieved, rather than what was achieved.
A therapist can help to unlock your automatic negative belief system so that you may enjoy more positive experiences throughout the course of your day. A therapist can also be someone you can share your worries with when you feel demotivated and when you feel like giving up on your goals. It is always best to keep the focus on what is achievable when deciding how to compile a list.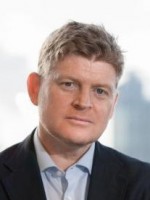 About Noel Bell
Noel Bell is a UKCP accredited clinical psychotherapist in London who has spent over 20 years exploring and studying personal growth, recovery from addictions and inner transformation. Noel is an integrative therapist and draws upon the most effective tools and techniques from the psychodynamic, CBT, humanist, existential and transpersonal schools.