How to improve family relationships at holiday times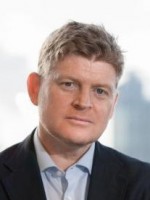 Are you tense and anxious at the thought of spending time with your family or in-laws over the holiday period? Do you end up in conflict with others at this time of year and feel victimised as a result? If the answer is yes then some knowledge of your own birth order, as well as your partner's, could hold the key to having more harmonious family relations.
Our early experience of sibling relationships and birth order can be of paramount importance in defining how we operate in the world as adults. These experiences can influence our later relationships in the family, as well as at work, much more than is generally recognised.
Your upbringing could have been traumatic as a consequence of parental or sibling persecution. Families are, after all, very political institutions and are hierarchical by their very nature. Holiday time can potentially place greater stress and strain on family relations. Spending time with people who you do not ordinarily see throughout the year can bring about nervousness and a feeling of dread. 
Alfred Adler, a contemporary of Freud, came up with a birth order theory and style of life tree and is best known for his ideas on individual psychology and, specifically, the inferiority complex. His emphasis on the importance of feelings of inferiority is seen as an isolating element which plays a key role in personality development. Birth order is, however, only one factor in personality development as other factors can be equally or more influential such as environmental factors, inherited qualities or even soul qualities. 
Here are some of the most common birth order positions and typical child characteristics:
The only one
With the only child, parents have no previous experience of parenting and the birth can be viewed as a miracle. The child may receive 200% love, attention and care from both parents and as a result, there is a risk that the only child can become over protected and spoiled. The characteristics of an only child could involve a need to be the centre of attention amongst adults and they can have difficulty sharing with their peer group. However, they may typically be socially confident since they are familiar with forging friendships outside the family unit when on vacation or during other leisure times.
If you are romantically involved with an only child and are visiting their family unit for Christmas it may be that you will witness a form of regression as they interact with their parents. It could be that you feel an outsider as you watch them share stories and experiences from their past together.
The eldest 
The eldest, having once been the special one by virtue of being the first, ends up getting dethroned by the next child as they are forced into sharing. Parental expectation of them is usually very high as they are expected to set an example for the younger siblings.
The eldest can potentially become authoritarian or strict and their way of operating in the world can be to obey rules. If you are romantically involved with someone who was the eldest you might unconsciously get triggered to become the rebel in the relationship. Spending time with their family could potentially feel suffocating, given the strict adherence to rules and expected behaviour.
The second
When the second arrives they already have a pacesetter. There is always someone ahead of them and, therefore, the second can be more competitive as there can be a desire to overtake the older child. This competition can, of course, be healthy but can potentially deteriorate into rivalry and disharmony.
The second can often be the one who is argumentative around the dinner table or gets over sensitive in conversation. They will often be the ones who become jealous and envious about the success of others within the family unit.
The middle child
The middle child can feel "sandwiched" in the birth order and can feel squeezed out of a position of privilege and significance. The characteristics of the middle child could mean that they turn out to be even-tempered but may have trouble finding a place. The middle child may become a fighter of injustice in the world and forever advocating social justice campaigns. 
The middle child may be the one who left home to find their own identity in the world and can display ambivalence about returning home for family get-togethers, which might represent a threatening time for them.
The youngest
The youngest has many mothers and fathers and is never dethroned. The youngest may want to be bigger than the other siblings and may have huge plans that never work out. The youngest can stay the "baby" into adulthood and can be frequently spoiled. They can act as if there is always someone else to pick up for them.
The youngest may be resented by other siblings and these tensions may surface at holiday times when family contact time is compressed into a short period of time and when there are more tense individual interactions.
Counselling and psychotherapy offers a private space where you can discuss the impact of difficult family dynamics in your life and gain greater insight into your role in the conflict situations. By bringing more awareness to your birth order you can gain the opportunity to be set free of historical anger and resentment and learn new ways of interacting within the family unit.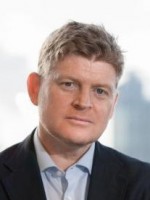 About Noel Bell
Noel Bell is a UKCP accredited clinical psychotherapist in London who has spent over 20 years exploring and studying personal growth, recovery from addictions and inner transformation. Noel is an integrative therapist and draws upon the most effective tools and techniques from the psychodynamic, CBT, humanist, existential and transpersonal schools.