How to feel more empowered in work relationships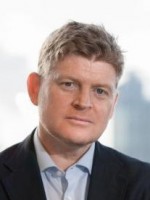 Do you wish you could take greater control when dealing with organisational authority figures? Do you find yourself avoiding confrontations with your work colleagues or your boss? Is there someone in your team that takes the lead in team meetings while you stay silent? Do you often say "yes" when you really mean to say "no"? If these questions strike a chord, boosting your self-confidence is a way to help you have a more satisfying relationship with your colleagues and achieve inner peace.
It is quite common to feel fear and anxiety before a presentation at an important business meeting.  Working in a corporate structure can be challenging when everyone appears to be super confident and assertive. Having some stress can be productive as it can help you to improve your performance.  However, stress becomes counter-productive and potentially toxic when it persuades you to keep putting off a potential encounter. This could be when you engage with your internal critic.
Think of your internal critic as akin to having a monkey on your shoulder saying things like "you're not good enough", "nothing you say or do will work" or "they won't understand you". The temptation is to avoid direct face-to-face communication and, instead, to rely on email communication in the misguided belief that this will help ease your anxiety. On the contrary, this could compound your anxiety levels as you avoid situations that induce fear.
You might also end up doing other people's thinking for them, such as by assuming that your boss isn't interested in what you have to say, has favourites in the organisation and has no time for you. This could be another example of your internal critic at play. You can begin to realise it is active when you start saying "yes" too many times, when you mean to say "no". 
Like any toxic environment, a toxic work environment can trigger painful memories and feelings from your past. This can lead to sleepless nights, loss of appetite, headaches and a feeling of dread at the start of each working day. Dysfunctional organisations tend to emerge when people in authority recreate their own unhealthy family backgrounds, but there are effective ways to protect yourself from the fallout.
By making small changes, it is possible to transform the way you feel about yourself, which will change the way other people experience you. Even in difficult relationships, it is possible to come from a position of strength and confidence, regardless of how you feel. Here are some ways to ease anxiety when dealing with people who arouse fear and intimidation:
Adopt positive body language
When we feel fear and anxiety we automatically tend to assume a negative body posture by taking up less space, or 'shrinking' ourselves in some way. Expanding your posture for at least 20 seconds before a potentially difficult encounter is enough to change the way you present yourself and the way you are seen. The effect is physiological, increasing testosterone (the dominance hormone) and lowering cortisol (the stress hormone), giving yourself and others the sense that you are empowered and in control. Even if you have the physical symptoms of anxiety it is important to try to control your breathing. Anxiety, when it is attacking, can sometimes make you think that you could hyperventilate. However, you cannot hyperventilate if you consciously breathe out faster than you breathe in. Try it, it really works.
Do the worst first
Identify what tasks you are most anxious about and try to do them first, rather than putting them off. This will empower you to tackle the rest of your daily activities with renewed energy and greater confidence. It will also help to dispel the toxic energy emanating from your internal critic.
Stick to the facts 
If you feel uncertain about what to say when speaking to your boss, or colleagues, then stick to polite factual statements. Rather than making small talk by asking a question, and risk not receiving an answer, take control of a conversation by making positive statements that don't need replies.
Prepare, prepare, prepare
Try to anticipate questions as much as you can so you can approach meetings armed with information. The questions you are able to answer with confidence will help to soften the impact on the ones you're not so sure of. Self-confidence is a skill you can learn. It is not about knowing everything, but about how you come across when you share what you know or acknowledge what you don't know. None of us have all the answers.
Seek neutral settings for face to face update meetings
Try, where possible, to speak to your boss or senior work colleagues where there is as much neutrality as possible. This might mean being somewhere you are all standing or all sitting, or being in an environment that is neither hers, his or yours. For example, you may unwittingly create an unhealthy power dynamic if you speak to your boss standing up in their office whilst they sit in their cosy chair, half glancing at their computer screen. Similarly, sitting at your own desk with your boss towering over you might also tip the balance of power further away from you.
The great Irish playwright George Bernard Shaw once said "Life is not about finding yourself, it is about creating yourself". Ask yourself which qualities you would most like to acquire. 
In psychotherapy you can gain insight about the way the world might see you, from someone whose primary motivation is to support you in being the best version of yourself. You can review your personal history of relationships and identify your core belief system with a view to healing any past wounds. You can also work towards building self-esteem and self-confidence. Inner peace can be achieved by identifying your internal critic, learning to manage your relationships more affectively and, above all, by overcoming the obstacles in your own mind that limit your potential in the world.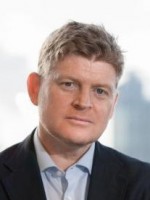 About Noel Bell
Noel Bell is a UKCP accredited psychotherapist based in London who has spent the past 20 years exploring and studying personal growth, recovery from addictions and inner transformation. Noel draws upon the most effective tools and techniques from the psychodynamic, cognitive behavioural (CBT), humanist, existential and transpersonal schools.