How to ease addiction by assessing bottom line behaviours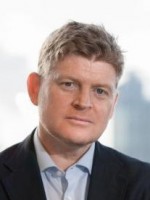 Do you find it difficult to resist temptation? Are you caught up in addictive behaviour processes and seeking ways of regaining control of your life? Do you struggle with triggers to addictive behaviour?
The reason may be that your brain's emotional system is winning out in the permanent struggle with its rational system. The emotional system wants to feel good now, without thinking of the consequences. However, the rational system will be seeking to inform your internal decision making mechanism that there will be a price to pay for any over indulgence.
Of course, behaviour is only a problem if it starts to negatively impact on other areas of your life. So, there might not be an issue if you have your cake and eat it and don't suffer any physical or emotional fallout. Behaviour becomes a problem, however, if you start to feel depressed after over indulgence and begin to experience lower levels of self-esteem.  
It could be a useful exercise to identify the pattern of behaviour that is most troublesome. Bottom line behaviours are the activities that cause you most distress and leave you feeling down or anxious. These are the activities that you should aim to avoid as a way of limiting the damage of addictive behaviour.
In the case of food, perhaps this is not having dessert as well as cake. For gamblers, these are the activities that cause most trouble such as playing the fixed odds betting terminals (FOBT), or going to casinos. For people where sex is a problem it could be about not using porn or not using dating apps when in a relationship. For drinkers it might be about avoiding spirits, or drinking on an empty stomach, or indeed avoiding alcohol altogether.
Identifying your bottom line behaviours will help engage your rational system more effectively. By becoming more conscious of the consequences of your decisions you will be less likely to be dominated by your emotional system. Writing down your bottom line behaviours, and regularly updating them, could be a motivating factor in behaviour change.
Addictive behaviour can often be an attempt to avoid difficult feelings. Counselling and psychotherapy can help to identify your bottom line behaviours by offering a private and confidential space to confront the source of the difficult feelings and to assess your life situation. It can be useful to have an impartial sounding board when discussing your addictive processes. A trusted friend or family member can be a good listener but might also have an unconscious desire to see you remain as you are. The benefit of seeing a professional therapist is that they will have no agenda other than to help you to identify your triggers and to help you on your path.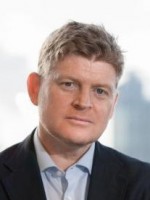 About Noel Bell
Noel Bell is a UKCP accredited clinical psychotherapist in London who has spent over 20 years exploring and studying personal growth, recovery from addictions and inner transformation. Noel is an integrative therapist and draws upon the most effective tools and techniques from the psychodynamic, CBT, humanist, existential and transpersonal schools.