How to digitally detox and stay connected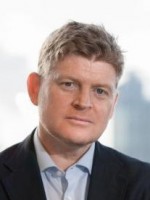 The constant updates from rolling news television channels and the increased use of mobile phones, help us to stay in contact with our social and professional network continuously as well as monitor world events more easily. This can bring lots of benefits in being greater informed, as well as staying in touch with influential people who can help us progress our aims and objectives.
The danger with the constant level of connectivity is that we can become compulsive checkers; checking for status updates, messages and breaking news stories for fear of missing an opportunity.
Fear of missing out (FoMO) is largely due to the perception that others might be having more rewarding experiences than us or are being better informed than us. When we feel lonely or blue, the temptation is to think that everyone else in our social network is enjoying richer and more fruitful experiences than us. It is important to remember that people present a filtered snapshot of their lives through social media.
Cognitive distortions can simply be understood as ways that our mind convinces us of something that is not accurate. One of the most common cognitive distortions is filtering, whereby we focus entirely on negative elements of a situation, to the exclusion of the positive. Through social media we may think that others are leading perfect lives.
To digitally detox, yet remain connected, we might not necessarily need a residential retreat. We can learn to stay in the moment can bring more clarity and serenity. Specifically we can:
Restrict time watching television as well as the amount of time engaged with social media.
Listen to the news on the radio once in the morning and once in the evening for a while.
Set time boundaries with mobile devices.
Take breaks like going for walks, but leaving mobile devices behind.
Cultivate mindfulness and awareness by practising breathing exercises.  
We seem to be experiencing a particularly busy time for bad news of late.The danger, through filtering, is that we start to believe that there is doom and gloom everywhere and that everybody is behaving in a brutish manner. This can raise anxiety levels when our fight or flight instinct can be triggered as we feel more under threat. We may start to feel more vigilant when in groups as we fear that bad things might happen. It is important to acknowledge that good things happen in the world all the time, which might not be reported by the mainstream media outlets as much as the bad news. It is equally important to acknowledge that acts of love happen every minute of the day also.
Therapy can offer you an opportunity to assess the negative impacts of your cognitive distortions on your life decisions. It can also help you to gain a different perspective on your life within a private and confidential setting. You could explore what is behind your need for digital connection as well as investigate how you could let go of your need for constant digital connection.
The need for digital connection could we viewed as existential angst, sometimes called dread, anxiety, or anguish. Indeed, Australian psychologist Dorothy Rowe has said that 'we fear uncertainty more than death itself'. Therefore, perhaps our unconscious drive is to stay busy to avoid our ultimate fear and if our to-do lists remain unfinished, then so much the better. To digitally detox there can be greater creativity, enhanced focus and increased energy levels in the course of your day. Ironically this can create greater connection with other people.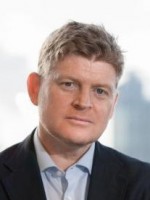 About Noel Bell
Noel Bell is a UKCP accredited clinical psychotherapist in London who has spent over 20 years exploring and studying personal growth, recovery from addictions and inner transformation. Noel is an integrative therapist and draws upon the most effective tools and techniques from the psychodynamic, CBT, humanist, existential and transpersonal schools.