Help your brain to reduce your anxiety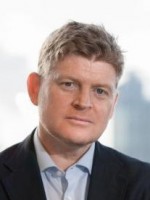 Research in neuroscience has really expanded in the past few years with ever more exciting new findings. For instance, it was quite common for neuroscientists to believe, as recently as the late 1990s, that the brain did not grow any new brain cells as we entered our early twenties. The belief had been that from that age we witnessed a gradual decline in the performance of the brain, as brain cells gradually died off. We now know that the brain continues to create new brain cells, even into old age, albeit at a slower rate the older we get.
The discovery of neurogenesis - how the brain continues to produce new brain cells and the rate at which they are created - has had immense implications for our cognitive and emotional health, as well as for our physical health.
Our vulnerability to stress, anxiety and fear has a lot to do with the quality of our brain. If we have a high quality brain, with high rates of neurogenesis, we have protection against stress, anxiety and fear. As we increase rates of neurogenesis, and build up the brain with healthy fats, there is a greater degree of solidity and resilience against anxiety.
So-called superfoods such as blueberries, omega-3 fatty acids and green tea, for example, can produce huge benefits to the quality of your brain. These foods have powerful anti-inflammatory effects, are very strong antioxidants and increase rates of neurogenesis. They help to protect against cognitive decline, Alzheimer's disease and dementia.  
Rates of neurogenesis can also be improved with aerobic exercise (anything that gets your heart beating faster), good quality sleep and mindfulness meditation. We also need to protect ourselves from neuro toxic environments such as loud and noisy environments in addition to avoiding toxic people, where chronic anger is prevalent.  
Maintaining emotional balance also requires effective management of your emotions and it helps if you can identify and discard your negative mental scripts. The benefits of counselling are that you can gain a better understanding of your old and outdated mental scripts and to learn to better cope with stress. Anxiety can be extremely unsettling when it occurs and having someone to share your state of mind with can be a way of managing your symptoms.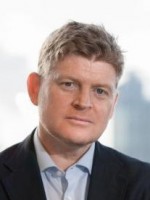 About Noel Bell
Noel Bell is a counsellor/psychotherapist based in London who has spent the past 20 years exploring and studying personal growth, recovery from addictions and inner transformation. Noel draws upon the most effective tools and techniques from the psychodynamic, cognitive behavioural (CBT), humanist, existential and transpersonal schools.