Engage with the power of imagination to ease anxiety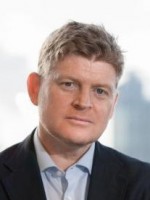 The ability to engage with imagination is what distinguishes us from all other forms of life. It helps us to remember things. It helps us project into the future and to assess the pros and cons of decision making. Everything that exists, apart from the natural world, came from imagination. However, we have rarely been taught how to use it properly. Other faculties such as our ability to compute and to analyse (typical left side of the brain functions) have been well developed in our education systems but not our capacity for imagination.
A simple way of looking at our brains is to adopt the Triune terminology; the reptilian, limbic system and neo cortex components.
Worry is a function of imagination. But there is good and bad worry. Worry involves thoughts and takes place in the neo cortex. Here is an exercise. List all the things that you worry about and check back in six months. Did any of your worries come to fruition or could you even remember any of them if you hadn't written them down?
Anxiety comes from feeling and it originates in the limbic system of the brain. Anxiety is when we have an uncomfortable feeling of dread and is often located in our chest. The physical symptoms can be rapid heartbeat, tightness in the chest area and panic attacks.
Stress is the result of our response to a real or imagined threat. This is when we can receive a surge of adrenaline to deal with a real threat such as facing an angry and aggressive tiger in the wild. The reptilian part of our brains, which we share with lizards, will essentially ask can I eat this, will it eat me or can I mate with this? But the stress response can also get triggered in response to non-threats. Examples might be stock market movements, hearing potentially bad news and imagining what could happen in the future.
Good worry anticipates potential problems but crucially solves the problems. Bad worry is circular and habitual negative thinking. Bad worry sends out fear pathways, which makes the brain shut down and harder to function.
The secret of avoiding fear and worry is not to get so personally involved in your own life. This is when you stop worrying about the things you have no control over. Einstein once said that you could break down a Beethoven sonata into wavelengths and frequencies but you'd be missing the point. Sometimes it is better to just let go of your need to work everything out in your head.
Getting in touch with imagery through guided meditation is a basic way of accessing that part of our brain that is not active when the reptilian brain is dominating. This is when there are running commentaries such as "watch out, there is danger ahead." Our greatest self-care tool could be to practice engagement with safe imagery and believe that we can truly learn to relax and ultimately cope better with states of anxiety.
Learning to work with imagery can be a powerful way of building the qualities that will empower you to follow through with your intentions. The reptilian part of your brain essentially receives the all-clear signal and you can enjoy more enriching experiences in your life as you can trust more and engage more meaningfully with people around you.
Counselling and psychotherapy can be a safe place to work with guided imagery. It can motivate you to change in positive ways and help you to cope better with your anxiety. It could involve letting go of old ways of thinking as well as helping to heal past wounds. When you engage with a therapist there is an opportunity to acquire a fresh new way of thinking about your anxious states of mind.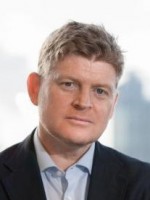 About Noel Bell
Noel Bell is a UKCP accredited clinical psychotherapist in London who has spent over 20 years exploring and studying personal growth, recovery from addictions and inner transformation. Noel is an integrative therapist and draws upon the most effective tools and techniques from the psychodynamic, CBT, humanist, existential and transpersonal schools.