Emptiness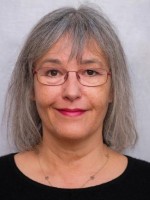 Emptiness
When we think of emptiness images spring to mind of
hollowness, cavernous, darkness, bleak, large spaces tinged with sadness, heaviness and disconnection from ourselves and from others, i.e. friends and family.  Emptiness may be connected with loss, that is losing my way and lacking in hope.  To be empty can mean being alone in the world, feeling that no-one cares, that I do not matter to anyone or to myself,  to be separate from.  To be empty touches in on despair coupled
with  hopelessness.  There is no place for me in the world.
Where does emptiness occur?

Emptiness is a familiar feeling or sensation in the world of
addiction.  It contains a cut-off quality, a disconnection to self and others, a numbness that often increases as addiction progresses along its road of destruction.  Emptiness is also a familiar specter in depression and contains a sense of weight and oppression.Emptiness may arise in relationships with
partners, in that feeling that my partner does not really understand me or 'get' me.  Over time this sense of lack of connection erodes understanding and tolerance for each other and of each other. The values that were shared and important in the beginning are eroded and lost leading to a feeling that there is no connection. 
Working with emptiness

Buddhist tradition has something to offer around emptiness
and our thinking about it.  In Buddhism emptiness refers to "the ungraspable, unfathomable nature of everything.  Nothing can be grasped as a solid object that will provide enduring, unshakeable meaning, satisfaction or security.  Nothing is ever what we expect, hope or believe it to be" (Welwood, 2000:174).  Buddhist psychology refers to the "three marks of existence" (Welwood, 2000:174) in that nothing stays the same, we are ever changing, our bodies, physical world and
emotions are constantly shifting and passing away.  Who we think ourselves to be is ever-changing  (although we try to hold on to the belief that our self, that is who we believe ourselves to be is permanent and does not change), and that human life contains unsatisfactoriness, around the pain of not getting what you want, the pain of getting what you do not want and the
pain of being conditioned by circumstances out of your control. By having an awareness of the moment to moment movement inherent in life to create and recreate allows the possibility of creativity, growth and expansion to arise.  There is the potential for something different and new to enter thus freeing the stuckness, confusion and pain that often accompany the space of emptiness.