Embracing our heart space to overcome fear and anxiety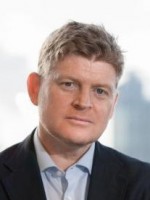 It is important to try to live in the present. It is okay to plan for the future (a lot of anxiety, after all, has to do with the failure to prepare properly for the future), but it is essential to not live in the future. When we live in the future our fear is about what we think will happen. Our fear is essentially about something which does not exist. It follows, therefore, that if our fear is caught up with the non-existent, our fear can be seen as totally imaginary. We are caught up in the prism of the mind and we lose the focus of the flow of life by continually concentrating on what might happen in the future (or not happen in the future).
When we are consumed by our mind we are lost in imagination, so often be the source of fear and anxiety. We think constantly about what will happen in future events. Our mind is one part memory and another part imagination. Both of them can be seen as imagination as both do not exist in the present. We would have less fear and, therefore, less anxiety, if we were firmly grounded in the present (in reality).
When we allow fear to predominate we engage in all sorts of social avoidance in order to try to control our anxiety. We may go to extreme measures to avoid people, places or situations in order to feel safe.  The danger is that all of these social avoidance strategies, in the pursuit of safety, will further increase our anxiety levels and compound our fear.
When we allow fear to run our lives we can become psychological beings. Our life becomes an enactment of what is happening in our mind. When this happens we risk losing out on the rich experience of spontaneity and of going with the flow. We are always calculating, controlling and mitigating rather than accepting, engaging and playing. When we let go of fear and embrace our heart space we can have a sense of abandon and have fun, sing, dance and take risks.  
Embracing our heart space entails a process of letting go of what might happen. We can still have our to-do lists, and still be organised, but we are not dominated by them. We can be prepared for the future but not predict the outcomes of our intentions.
Counselling and psychotherapy can be a safe place in order for you to assess how fear has restricted your creativity and fun in life.  Understanding the severe impact of fear can help reduce your feelings of anxiety as you uncover outdated mental scripts and begin to focus more on the here and now.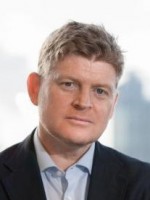 About Noel Bell
Noel Bell is a counsellor/psychotherapist based in London who has spent the past 20 years exploring and studying personal growth, recovery from addictions and inner transformation. Noel draws upon the most effective tools and techniques from the psychodynamic, cognitive behavioural (CBT), humanist, existential and transpersonal schools.