Do you have a problem with overusing your smartphone?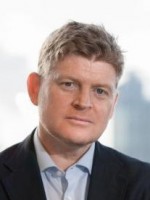 The fast connection speeds now offered by mobile telephony has created massive search capacity, gaming potential and social engagement wherever we go. The 24/7 connection offered by modern smartphones has removed most of the places where it was previously impossible to have digital access. Even hiking backpacks are now sold with battery power already fitted for smartphone charging.
Fear of missing out (FOMO) is a term that has been coined to describe an anxiety based condition, which can see constant checking of social media apps and online news outlets to soothe an underlying feeling of dread with life. Clickbait headlines can potentially keep us stuck to constant connection when we are on the move and there is less and less time spent in quiet or silent reflection. We now tend to look down rather than up when out in the world and are, therefore, less aware of our social environment as a consequence.
Recent research findings from a study at the University of Copenhagen (see http://www.bbc.co.uk/news/education-38392802) found that excessive browsing of Facebook particularly at Christmas time, and viewing holiday photos of all those "perfect" families, is more likely to make you miserable than festive. The study suggests that excessive use of social media can create feelings of envy and especially warns about the negative impact of "lurking" on social media without connecting with anyone.
Smartphone usage can be a form of self-medication to help deal with boredom, loneliness or depression. Whilst feeling digitally connected we can, conversely, feel more and more isolated and alone. Smartphone usage when out of control can act like powerful antidepressants as we lose touch with people around us.
Problem behaviour with digital appliances is not necessarily related to the number of devices you have. It is your level and extent of engagement with those devices that can contribute to problem behaviour, particularly to the detriment of the healthy functioning of other parts of your life. Digital engagement can be beneficial for your career and to secure the most positive aspects of what the online world has to offer – after all, many people earn their living from online marketing and most of us earn discounts by shopping online for instance – but the problems come when the level of engagement proves counter-productive in your life. 
Addiction could be defined as something that is repetitive, obsessional and which causes negative side-effects. Smartphone usage could be defined as a problem if you get moody without access to your device, feel panic with no signal for connection or when you wake up in the middle of the night to check your phone for updates. Researchers from the University of Copenhagen study warn that excessive use of social media can create envy and a "deterioration of mood" from looking at other people's social media stories, induced by "unrealistic social comparisons".
Our drive to affiliate is a prime drive (like the survival instinct) and most fears and anxieties are derived from our fears of being alone and of death. It is hardly surprising, therefore, that social media apps have proved so appealing given their capacity to make us feel more connected. However, whilst the technology, such as GPS, may a godsend for finding our way around places that are unfamiliar to us the technology has led to our not even seeing, quite apart from remembering, the details of our environment. 
Whether you need digital detox is determined by how much your smartphone addiction affects other parts of your life. Do your personal relationships suffer as a result of your smartphone usage, for example? Or does your sleep suffer by regular white light screen exposure before bedtime? Do you feel depressed with no access to your mobile device? Or has your ability to engage in the social world been affected by excessive screen time? Perhaps GPS enabled adult sex apps, which have been described as the crack cocaine of porn, with the potential for hook-ups on a 24/7 basis have created problem behaviour in your life? A quick and honest inventory of your smartphone usage will give you an indication of whether to seek help.
Counselling and psychotherapy can give you the opportunity to discuss your need for digital connection and to assess any underlining anxiety. Learning to rebalance your smartphone usage will involve implementing boundaries around the amount of time you spend attached to your phone, as well as where you use your phone. Meditation can help to provide a release from constant checking but for meditation to be effective it needs to be a regular practice. Just like with therapy, it is the constancy and routine that gradually creates a space that lets your life breathe. Rather than FOMO, you could experience the joy of missing out (JOMO), which is a term coined to describe the pleasure of not adhering to the pressure to always stay digitally connected.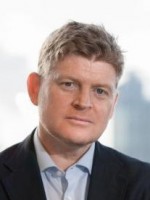 About Noel Bell
Noel Bell is a UKCP accredited clinical psychotherapist in London who has spent over 20 years exploring and studying personal growth, recovery from addictions and inner transformation. Noel is an integrative therapist and draws upon the most effective tools and techniques from the psychodynamic, CBT, humanist, existential and transpersonal schools.