Do I have the 'baby blues' or postnatal depression?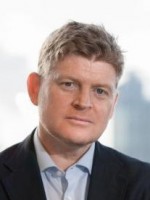 When you first have a baby it can be a strange and anxious time, no matter how much love you have for your baby, as your emotions and hormones appear to work overtime. You may feel overwhelmed, lonely or even bored and the first six weeks can be a particularly challenging time as you struggle to cope with your new lifestyle.
You may also be struggling with your mixed feelings about your baby's arrival. At times you may feel excited and exhilarated whilst at the same time questioning your relationship and why you had your baby in the first place. It is not uncommon for new mothers to feel shame about having their mixed feelings. It can be a confusing time when you are experiencing such strong emotions as you wonder what is happening to you.
The numbers affected by postnatal depression is in the range of 10 to 15 in every 100 women having a baby [1]. Some risk factors have been identified but the causes of the condition are not well understood by clinicians. Postnatal depression, or what is also called postpartum depression, is different to the 'baby blues', when it is quite common to feel moody, irritable and ill at ease after childbirth. The 'baby blues', also referred to as postpartum blues, affects the majority of mothers after childbirth and usually starts after three to four days but the symptoms (tiredness, irritability, poor appetite) typically resolve themselves within two weeks [2].
If you are worried about your ability to cope with your feelings after one month of childbirth you could be suffering from postnatal depression. Everybody's journey is unique to them but common characteristics can include obsessive and irrational thoughts, poor sleep, feeling that you can't function, thoughts of self-harm, feeling anxious and tearful, loss of interest in sex, suffering panic attacks, feeling ashamed and isolated. It could prove beneficial to speak to your GP who will ask you more questions to check if you have postnatal depression. It may be that they will prescribe medication or suggest counselling. National guidelines recommend that women with postnatal depression should be seen by a counsellor in the NHS within one month although the reality is often different with long waiting lists.
The most important thing to remember is not to suffer in silence. You may have a strong social network and solid family connection but sometimes it can be hard to express your feelings to someone close to you. Talking to a trained impartial therapist may be easier and they can help you to make sense of what is happening in your life. Being able to discuss your mixed feelings, without fear of judgement, may help you to better coexist with your difficult emotions.
[1] http://www.rcpsych.ac.uk/healthadvice/problemsdisorders/postnataldepression.aspx
[2] http://www.webmd.com/depression/postpartum-depression/understanding-postpartum-depression-basics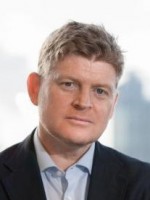 About Noel Bell
Noel Bell is a psychotherapist in private practice based in London.