Dealing with anger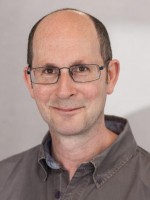 Anger is one of most difficult emotions most of us have to deal with. We can often shy away from allowing ourselves to feel – or express – anger. We may think it's somehow 'wrong' to feel angry and so we quickly persuade ourselves that actually we're not annoyed, just 'disappointed'.
At the other extreme, some people seem to fly off the handle at the slightest opportunity or seem continually grumpy. Any little problem or slight seems to evoke an angry or irritable response. Being around these kinds of people isn't pleasant.
The things to remember about anger are:
It is ok to feel angry sometimes and does not mean you are a bad person.
Anger can play a valuable role in letting us know when someone has trampled on our boundaries.
For some people who regularly express anger there may be other feelings present, such as hurt or sadness, which also need to be acknowledged otherwise the anger can become a habitual way of handling difficult feelings.
So, what is it about this emotion that makes it so hard to deal with? I think it's partly the fact that anger is such a powerful feeling and can sometimes lead to violence or destruction. Many people are (usually mistakenly) afraid that if they allow themselves to feel angry it could easily escalate into something uncontrollable.
Those people who quickly 'boil over' are clearly not afraid of anger but neither are they expressing anger in an appropriate way. In fact, they are often using anger to express other, deeper feelings. These deeper feelings may be about sadness or depression, or anger over emotional wounding that took place long ago but has never been resolved.
It is a shame that anger has such a bad reputation in our culture, because anger – like all emotions – is not good or bad in itself. It is what we do with the emotion that is important. If we hit someone we are angry with, for example, that is not ok. But if we are able to express our anger to someone who has treated us badly it can be a healthy way of sticking up for ourselves and holding boundaries.
Anger can also prompt us to challenge an unjust situation or take action to protect others.
Our culture is uncomfortable with anger, especially for women, and many therapy clients need encouragement to acknowledge they may be angry with people in their current life or past. Once they have acknowledged the anger they can explore what to do with it.
This does not necessarily mean expressing it to the other person, although it may do. It may be more about getting in touch with the feelings, talking about them and expressing them in some other way, such as through drawing or writing a letter to that person that they do not post.
The danger in denying the angry feelings is that they do not just disappear, but make themselves felt in other ways, such as illness, low energy or depression.
For the person who is quick to anger, the task in therapy may be more about uncovering what lies beneath the rage. For example, a person who is often angry with their partner may need to explore whether old memories are being re-triggered by the partner's behaviour, such as having been controlled by a parent.
Exploring the person's early wounding is likely to bring up other feelings, such as sadness, that may need honouring. Acknowledging and honoring these earlier feelings can help reduce the anger that is triggered in the present relationship.