De-mystifying Eye Movement Desensitisation and Reprocessing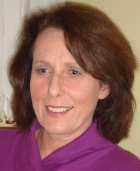 Talking about EMDR is often met by quizzical glances and suspicion; the what, who, huh? This reticence is understandable when one considers the name of the therapy and the language used among professionals discussing its undoubted merits for the amelioration of the painful symptoms of trauma. Eye Movement Desensitisation and Reprocessing is a bit of a mouthful and does not lend itself to immediate or obvious description of what such a therapy involves. EMDR has arisen from Psychology and uses the language found in that particular paradigm. The language used can sound intimidating and feels quite cold and clinical; the experience of EMDR is far from it.

So what is it all about this EMDR thing? Firstly, it is non-invasive and the eye movement involves moving your eyes from side to side; it can be likened to REM sleep during which our eyes naturally move very quickly from side to side. This movement is hard to maintain consciously so it is facilitated by having something to follow. This can be a therapist's hand moved in a side to side motion or by using an eye scan which is basically a machine that has a row of pretty moving lights for you to follow with your eyes. In EMDR language it is called bi-lateral stimulation and it can also be in the form of sound via ear phones or touch via pulsers (little pieces of plastic that emit a vibrating pulse). This side to side stimulation is believed to be helpful with information processing or to put it another way, making sense of what we receive. 

Making sense of what we receive is important and especially so for trauma. Trauma means we have been overwhelmed by our experiencing and it can be any event; it is the feeling overwhelmed that renders an event traumatic. Often we can overcome feeling overwhelmed with time because humans can cope with very difficult circumstances but sometimes the processing gets stuck...we don't move on...the event remains just as it was when it occurred. When this happens we can be very sensitive to any reminders of the event and experience strong painful emotions associated with the event. We can see the event as if it were still happening with all of the feelings of fear that we experienced at the time. So EMDR helps to unstick our natural ability to process the event so that we can become desensitised to it. In other words, we stop having strong emotions like fear and the event becomes something that happened in the past rather than an ever present danger that interferes with our everyday living.

One of the common dangers of trauma therapy is re-traumatisation...in attempting to make sense of the trauma and going over it the individual becomes even more traumatised than they were in the first place. Clearly this is counter-productive and not helpful to anyone. In addition to the side to side movement incorporated in EMDR it is also an integrative form of psychotherapy and uses many techniques taken from other tried and tested therapeutic approaches.

In order to provide containment and manage pace EMDR is more structured than other forms of therapy and reduces the risk of further traumatisation. EMDR begins with thorough assessment and preparation prior to any processing of trauma. As with any good therapy the therapist supports the client throughout the process and helps the client develop resources to manage anxiety and contain the process. Therapists also tend to be more pro-active and directive in terms of managing anxiety but the client remains in control of sessions and can stop at any time. This is in fact crucial as trauma usually involves feeling a lack of control and must not be repeated in therapy.

The symptoms of trauma can be debilitating and seriously damage a person's quality of life. EMDR is multi-modal and can help a traumatised person to process emotion, thoughts, physical sensations, images and the sensory impact of trauma such as smell, sound or touch. It can help with past trauma, present triggers (things that evoke the trauma) and future responses. Research evidence for the usefulness of EMDR was first found from work with war veterans suffering from Post Traumatic Stress Disorder. 

As with any therapy it is not possible to accurately predict how long or how many sessions an individual may need in order to obtain lasting relief from painful emotional symptoms but EMDR is considered to be generally more rapid than other forms of therapy. The course that any one individual takes will vary and is affected by a variety of factors such as: duration of trauma, intensity, age when trauma occurred, single or multiple traumas. EMDR can be very rapid for a single trauma and very effective even when multiple traumas are present. Trauma can be very isolating...a lonely place to be. All healing is ultimately self-healing...for physical wounds we provide the right environment and the body heals. EMDR is the medium which can provide the right environment for psychological trauma to heal on all levels of experiencing.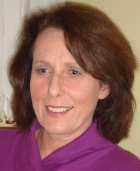 About Julie Reeves
Julie Reeves is an integrative counsellor/psychotherapist and EMDR therapist with over 10 yrs experience. She has extensive experience and training in trauma therapy including rape and sexual abuse. She has a Psychology degree and worked as a qualified nurse for over 15 yrs with people who have mental health issues, learning disabilities and Autism