Coping with anxiety in a chaotic digital world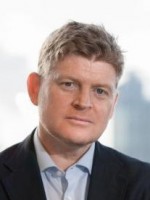 You may be wondering if this is the summer of anxiety. After the recent terrorist attacks, natural disasters, political uncertainty and continued chaos in world politics, it is tempting to see uncertainty as the only certain thing in the world. We are seemingly living with a constant and inescapable negative chatter through social media and rolling television news, including fake news. 
It is important to understand that feeling anxious is not the same as having anxiety, just like feeling a bit down or worried is not the same as feeling depressed. However, if someone is already feeling anxious then anxiety-producing events such as the recent terrorist attacks, or fire disasters, can potentially exacerbate the symptoms. These symptoms - such as a racing mind, fast heartbeat, a feeling of panic, sweating and dry mouth - can be compounded by the constant feeds in the digital world. The human brain is wired to be on the look-out for threatening situations and to go into fight or flight mode in the interests of self-preservation. The risk within a chaotic digital world is that one becomes hyper-vigilant and afraid of what could happen next.
A useful tool in the management of anxiety and an essential part of a self-care regime is to identify with safe place imagery. This can help to calm the edginess of the anxious state before investigating the causes of anxiety. Useful tools and techniques for the management of the immediate symptoms include mindfulness, deep breathing, muscle contraction and physical manoeuvres, such as dropping the jaw, which can help to shift the focus from the mind into somatic energies. Sharing your worries with someone you trust can also be hugely transformative in relieving anxiety. Truly believing that you can fully relax and ultimately cope better with states of anxiety will be the best outcome measure.
We can also take practical steps to try to minimise the impact of the 24/7 news culture. We can remove social media apps from our phones, restrict the viewing of TV news to once or twice per day, rather than watching constant coverage, turn phones to aeroplane mode during certain periods of the day (and especially before bedtime) and have dedicated periods of device-free time. Social media companies have designed their platforms to keep our engagement with the content endless and constant so it might not be easy to digitally detox but it is possible.
Therapy can help to manage the symptoms, better understand the causes and can help to devise a strategy to manage the condition. Therapy is, however, unlikely to offer a magic wand or a quick fix solution but it can motivate you to change in positive ways and help you to cope better with your anxiety. The process of therapy could involve letting go of old ways of thinking as well as helping to heal past wounds. The management of anxiety will most likely be a learning curve in the building of resilience and in learning to cope with life's shocks with a degree of stress-tolerance.  Feeling safer and embracing the moment can ultimately free you to reach greater happiness and fulfilment in the real world.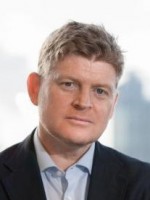 About Noel Bell
Noel Bell is a UKCP accredited clinical psychotherapist in London who has spent over 20 years exploring and studying personal growth, recovery from addictions and inner transformation. Noel is an integrative therapist and draws upon the most effective tools and techniques from the psychodynamic, CBT, humanist, existential and transpersonal schools.