Boost all your relationships by better managing core feelings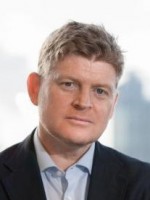 Do you wish to improve your understanding of the emotional components of total self and do you wish to acquire therapeutic tools for dealing more effectively with your core feelings? If so, then you can learn to better manage your core feelings by being proactive and acquiring mastery skills so that you can navigate troublesome relationships in a seamless manner.
Dealing with people in the world brings us into situations that are sometimes emotionally charged and often volatile whether in the office, classroom, bedroom or playground. We may sometimes experience more than one emotion at a time and this can potentially feel overwhelming. The key is to take time to identify each core feeling that is being triggered and seek to understand the lesson that is to be learned.
We come into the world with feelings such as fear, anger, guilt and sadness. These core feelings help us to survive and to affiliate, our two prime drives. These core or 'first order feelings' alert us when one or more of our boundaries have been crossed or violated. They are embedded in our evolutionary psyche. We are pack animals, after all, since we can't survive on our own in the wild, so to speak.
It is important to understand when core feelings are being triggered and to know when they become 'second order' and when they cease to have any survival value.
Fear equips us to identify danger so that we can potentially take evasive action in order to survive. From an evolutionary process if you can't do fear you will die. Our biggest fears are of death and of being alone. However, anxiety is bad worry and is essentially a second order feeling. It usually involves worrying about something in the future over which you have no control and where there is no immediate danger.
Anger is also crucial for survival by providing the energy which helps with the fight or flight response. It also enables us to realise when our boundaries have been violated. However, resentment is the ugly cousin of anger. It involves refeeling anger and every time we replay a situation that happened in the past we distort the truth about what happened and the nature of the original wounding changes.
We feel sad when we realise that we are unlikely to achieve our goals. Sadness drives us to restore a lost attachment. The sadness caused by bereavement is the cost of having been attached. We would be emotionally stunted if we had no sadness. However, depression could be understood as sadness having become malignant. Sadness becomes depression if there is no survival value to feeling sad.
Guilt can be appropriate to help with affiliation and could be considered a vital component of socialisation. Feeling guilt for an action deserving of remorse is normal. To not feel guilty, in such instances, may be a sign of psychopathy. However, shame is often toxic. Shame can involve feeling guilty for something that is not your fault. People who have had their boundaries violated when they were young will often have introjected a sense of shame that somehow they were at fault for having suffered abuse.
The skilled use of feelings is a learned process. A therapist can help you to distinguish between the different types of feelings by placing emphasis on the here and now. We need to be pro-active in managing core feelings and identifying what they are so that we can better understand their triggers. Gaining insights into what makes us tick and transforming old ways of being can be an enlightening process. The ability to deal effectively with these core feelings in ourselves as well as others can lead to greater periods of serenity and peace of mind.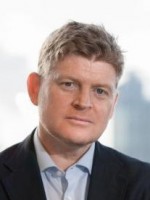 About Noel Bell
Noel Bell is a UKCP accredited psychotherapist in London who has spent over 20 years exploring and studying personal growth, recovery from addictions and inner transformation. Noel is an integrative therapist and draws upon the most effective tools and techniques from the psychodynamic, CBT, humanist, existential and transpersonal schools.