Avoid the victim role and ask for your needs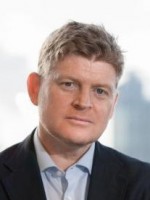 The term 'drama triangle' was first coined by Stephen Karpman, a student of transactional analysis. The 'game' has three roles; persecutor, rescuer and victim. People covertly compete with each other in order to get into the victim mode. This is because the only way to get your needs met, without directly asking, is through the victim role.
In dysfunctional families, to ask for your needs and wants can bring about shaming and name-calling by other members of the family unit. This comes about as a result of a twisted belief in deprivation; there is not enough of (something) to go around. If you asked for your needs to be met, you might be accused of breaking the unspoken rule about not asking.
Families are our first experience of groups and contain the blueprint for how we behave around others in adulthood, whether that is in relation to power, feeling included, feeling safe or our attachment style with individuals.
You know you are in 'victimhood' when you feel that life just seems to happen to you. You might feel helpless, victimised, oppressed, powerless, hopeless and ashamed from experiencing life events. You might be looking for a rescuer to help maintain your negative self-belief. The victim role can be a way of avoiding making decisions and can also be a way of seeking to avoid conflict.
Breaking free from a victim state of mind, means learning to trust your inner wisdom and taking responsibility for creating more creative and meaningful experiences in your life. It means asking for what you want and need all of the time, not just some of the time. It also means asking for what you need in all areas of your life, not just the areas that seem easiest. When you decide to break free, you will no longer blame life events on others, bad luck or whatever you had previously blamed such events on.
Counselling and psychotherapy can offer you the opportunity to take responsibility for what happens to you in your life. Becoming personally responsible for your life is a huge part of learning, to break free from playing out victim modes of behaviour. A therapist can help you to review your past decisions so that you can become more insightful into your way of operating in the world. Transformation could be viewed as a process of learning, to believe more in yourself and of adopting more of your powerful qualities, so that you can engage more effectively with people in the world.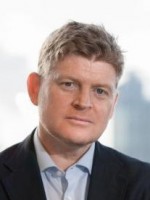 About Noel Bell
Noel Bell is a UKCP accredited clinical psychotherapist in London who has spent over 20 years exploring and studying personal growth, recovery from addictions and inner transformation. Noel is an integrative therapist and draws upon the most effective tools and techniques from the psychodynamic, CBT, humanist, existential and transpersonal schools.