Are we encouraged to hate our bodies?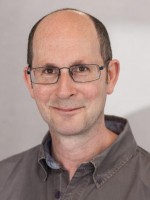 It has become almost commonplace for people, especially women, to consider having cosmetic surgery to look younger, have bigger boobs or smaller noses. Many are also on demanding diets aimed at keeping them skinny.
But, while it is good to be healthy and fit, there is often a price to pay for trying to match up to idealised images of what our bodies should look like.
It is not just women who are affected by the media and our society's focus on perfection. Men, too, are increasingly aware of how they 'should' look but they're not under the same level of scrutiny as women feel.
Even when clients bring an issue unrelated to their bodies, such as depression, stress or anxiety, they often turn out to have negative views about their body. They may see themselves as too fat, too weedy, breasts are too small or too big, too short, a too-prominent nose or ears, etc.
It can be very difficult to help clients see that many of their 'imperfections' are a sign of their unique personality and that much of their dissatisfaction is due to the internalisation of media and celebrity images. 
For example, until recently it was taken for granted that women would time to recover their pre-pregnancy figure after giving birth. But today, with the miraculous recovery of celebs like Victoria Beckham, women can feel they have somehow failed if they don't have the body of a catwalk model three days after giving birth.
This cultural pressure on women can contribute to eating disorders such as anorexia bulimia or even addiction to exercise.
Therapy can help people become more conscious of how they have internalised media messages about the body about what is 'acceptable'. 
Clients can also be invited to reflect on the kind of messages they got from their families growing up, about eating and the body. For example, was their mother a non-stop dieter? Was the client, as a child, criticised for being 'greedy'? 
These kinds of family messages can add to the media and celebrity messages and make the individual feel even less good about themselves. 
Often, once a person in therapy begins to get in touch with feelings that they have been repressing, such as anger or grief, their relationship with their bodies and with eating may begin to shift.  
They may have been using their relationship with food or with their bodies as a way of regulating those difficult feelings. If those feelings can be experienced rather than covered over with compulsive behaviour, there is more chance of a healthier relationship with the body/food.