Are dating apps a way to avoid emotional intimacy?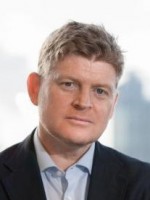 The sheer volume of choice of potential partners offered by dating apps can provide a rich source of excitement, exhilaration and a very active social life. They can also offer the opportunity to cut to the chase when trying to decide if you fancy someone or not. We have become increasingly busy in the modern world where every minute seemingly needs to be accounted for. Such busyness can engender a new way of relating for some, pursuing a short but super intense sexual experience. The potential for dating apps to facilitate an immediate connection is one reason for their burgeoning popularity.
The increased accuracy of locating potential romantic or sexual partners within a very specific geographical area, at any time of the day or night, greatly increases the opportunity for intensity, spontaneity and excitement. If you are only seeking sex then dating apps can represent a means to an end, provided you take appropriate safety precautions. 
Your dating and sexual behaviour is not a problem if it is not causing you any emotional or physical harm, or not adversely affecting other people in your life. We are all wired to seek pleasure, that's why food, drugs, sex and gambling can be so attractive. The problem comes if negative side-affects begin to occur or you start to feel down after casual encounters.
To ascertain whether or not you have a problem you could ask yourself some searching questions. Useful questions could be:
Do you feel empty after a date, wanting to arrange another one straight away to help ease the pain?
Do you feel preoccupied with hooking up with another date soon after being on a date?
Have sexual liaisons (or romantic fantasies) offered you a way to escape your emotional problems?
Do you feel controlled by your sexual desire?
Do you feel depressed after having sex?
Have casual or anonymous sexual liaisons restricted you from having more long-term emotionally intimate relationships?
Have you regretted "sexting" people you don't know?
Are there pieces of unfinished business in your past relationships that remain unresolved? 
Is there unresolved grief or bereavement in your life?
It is not an exact science when deciding whether or not you have a problem. However, by answering the questions honestly you may be motivated to complete a sex addiction screening test (there are many freely available online). Perhaps try to stop using the dating apps for a designated period of time. The key to determining if you have a problem or not, is paying attention to what happens to your state of mind and mood during a period of abstinence. Ask yourself, do you become depressed, anxious or irritable following a break from using them? Addiction can be understood as an attempt at avoiding unbearable feelings and difficult issues, or as a bargain with chaos.
Defining sex addiction can be complicated compared to other addictions. The behaviour, whether that is multiple relationships or regular one night stands, is not what defines the problem. Some people can have a colourful lifestyle without any negative emotional fall-out. Your behaviour can become addictive, however if you compromise other important things in your life – relationships, work, physical health – to chase the next 'hit', it is your relationship to the behaviour rather than the behaviour itself, which defines it as an addiction. 
Dating apps can be particularly appealing because of the effect they have on the reward centres of the brain, specifically through the influx of dopamine. Dopamine is a neurotransmitter that helps control the brain's reward and pleasure centres. It's the "I've got to have it" chemical and is responsible for the exhilaration that comes with getting something we want and wanting more.
The amount of stimulation needed to satisfy the kick could be raised the more time you engage online, such is the volume and diversity of potential partners on offer. Essentially, what happens is that your brain can become desensitised from the hit of dopamine. It needs more and more to get the same kick. For some, it will be difficult to be a recreational user of dating apps just like they can't be a recreational user of methamphetamine, given its dependence liability.
The term 'half nighter' has been coined to describe half night stands when hookups do not involve staying the night. There is not necessarily anything new in this behaviour, but it might be more prevalent as a result of the immediacy of the hookups facilitated by dating apps. For some, the advantages of a 'half nighter' are that a potentially uneasy night trying to get asleep in a stranger's bed can be avoided, as well as possibly avoiding awkward moments in the morning. However, it could be fruitful asking yourself what you could be missing out on in those awkward moments over coffee in the morning. Those moments just might be more useful than you imagine. You might discover, for instance, that you both can actually handle such moments and that you have a lot in common with each other. After all, there needs to be time for a relationship to develop and an opportunity to explore the potential for suitability.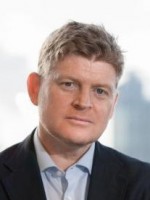 About Noel Bell
Noel Bell is a UKCP accredited psychotherapist based in London who has spent the past 20 years exploring and studying personal growth, recovery from addictions and inner transformation. Noel draws upon the most effective tools and techniques from the psychodynamic, cognitive behavioural (CBT), humanist, existential and transpersonal schools.