Anger Management - It's a normal emotion to have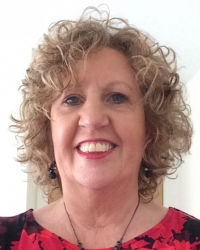 So many people believe and are encouraged to believe they need to 'manage their anger' - in reality, this means others tell them they 'shouldn't be angry' or 'it's upsetting' to others when someone gets angry at them or in their presence.  Why?

We all have our emotions built in, the same emotions generally, and they are there for a reason.   Anger arises when you feel threatened by something or someone; once upon a time we (humans) felt threatened by physical concerns mainly - animals, other people who tried to take or control etc.  Animals now get angry and attack when they feel threatened (charging bulls, biting dogs, scratching cats). It's normal behaviour!

Agreed, it isn't always helpful and it does need to be 'managed' but not necessarily removed.  Understanding it - the reasons why and when you get angry - that will help you to manage it effectively.  But there will be times anger is appropriate - as a response not a reaction though, would be more effective in resolving issues and protecting ourselves.  

How can we do this?  Stress is related i.e. unable to meet the demands placed on us - not coming up to someone's standards, not meeting their needs or expectations of us, not behaving right or saying the wrong thing.  And our personal baggage - our experiences and needs that brought us to where we are now.  So realising what impact our values, beliefs, expectations and needs will have on our relationships helps us to meet our needs - by asking assertively for what we want and need; by pointing out why and when we feel 'abused' or taken for granted perhaps; or when we feel a very real threat to our well-being - physical or emotional.    

These will be very individual, as a unique set of experiences and values developed over time, and hence our individual needs vary.  Discussing these helps us to clarify what is going on and then look at why it has such a threatening impact on us - only then can we make appropriate changes and learn techniques so we can more effectively manage our normal anger.