Aligning to the four givens of life can set us free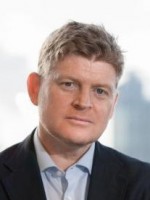 Do you sometimes feel that you were "thrown into the world" and as a consequence feel that you have to deal with whatever existence is randomly thrown at you? Do you often feel that you have a lack of purpose in your life, and that you are on a treadmill during the course of each day? These thoughts and feelings can occur at various stages of life but can be especially present during periods of transitions when we find ourselves seeking greater meaning to our existence and why things are happening to us. 
None of us have chosen our family, nationality, gender, or even our body. Indeed, we don't get to choose whether we want to come into this world in the first place. We can sometimes feel lost and without purpose as we encounter the challenges presented by living in the modern world. We may feel stressed as we juggle the competing demands from career, child-care, relationships, friends and family.
The great existentialist thinkers would argue that we can gain greater sense of purpose in our lives when we have aligned ourselves to the givens of life; freedom, isolation, meaning and death (also known as 'ultimate concerns'). Human behaviour can often seek to mask the anxiety associated with our fundamental being, quite apart from the particular struggles we may have encountered as individuals. For example, addictive behaviour could be viewed as attempts at making connection and forging meaning, whether that is through shopping, drug taking, drinking or eating. Anti-aging medicine, such as botox treatment, could be viewed as an unconscious attempt to cope with anxieties about the inevitability of death. We can enter relationships to help us cope with the primal fear of being alone and we can stay in jobs we dislike as a way of avoiding the unpredictability and lack of control that comes with the unknown.
When we have identified an anxiety about the future, whether that is about our own mortal being or someone close to us, there might be an attempt to seek meaning for one's life by identifying a legacy. Legacy, that sense that our life has been meaningful, purposeful and worthwhile, and when we will be remembered by others, can be particularly pertinent when we encounter difficult times in our lives. When we struggle with bereavement, job loss, infertility or relationship breakdown there can be a more intense tendency to look within ourselves and seek meaning for what is happening to us. This can be a hugely fruitful exercise although it can also feel quite scary as it can trigger anxiety and depression in the absence of any immediate answers to help soothe the pain associated with the existential questions.
It may help to treat every day as important and special. When we worry about our own mortal demise the key is to bring energy to what we can achieve in our lives today. Bad worry is when we drift off and try to fix things in the future, things we have no control over. Good worry is when we bring our focus and attention to what we can achieve today. For example, we can choose today to reach out to our loved ones and our friends and try to live as energetically as possible today, as if it were our last day on this earth. A sense of legacy can emerge when we align our daily activities to what our hearts yearn to do rather than what others expect of us.
Counselling and psychotherapy can help you to explore your relationship to meaning and purpose. This does not mean that the therapy should be necessarily deep and dark. It could actually offer a framework to provide a vitalising experience as blocked energy is released for the present day. It also need not be at a time of great crisis. Addressing existential questions can be an illuminating process that can provide guidance for life transitions and can kick-start a whole new period of creativity and regeneration in your life. Freedom entails taking responsibility for one's choices. We are free to choose how we respond to life events and to life's givens.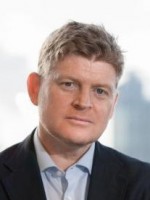 About Noel Bell
Noel Bell is a UKCP accredited clinical psychotherapist in London who has spent over 20 years exploring and studying personal growth, recovery from addictions and inner transformation. Noel is an integrative therapist and draws upon the most effective tools and techniques from the psychodynamic, CBT, humanist, existential and transpersonal schools.