Afraid of your gambling habits?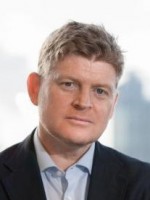 Gambling may be defined as putting something, usually money, at risk in the hope, or expectation, of producing a greater value in return. The latest iteration of the Statistical Manual of Mental Disorders (DSM 5) includes 'gambling disorder'. 'Gambling disorder' is listed as the sole condition in a new category on behavioural addictions in the Addictive Disorders chapter, interestingly sex addiction failed to make the cut. In psychiatry, the only disorders that had previously been considered addictions were those involving alcohol or other drugs.  

The decision to add the new term has resulted from research findings that appear to demonstrate that 'gambling disorder' has a pattern in keeping with other disorders, that are substance related, in terms of clinical expression, comorbidity, brain origin, physiology, and treatment.[1]
This new DSM-5 reclassification has been welcomed by problem gamblers and gambling support groups, who have long maintained that gambling is indeed an addictive behaviour with a similar potency to drugs or alcohol. The British Gambling Prevalence Survey 2010 indicates that gambling is an activity involving 73% of adults in the UK. The Survey shows that for some (less than 1%) gambling can progress into a behavioural problem, commonly referred to as problem gambling.[2]
According to the Royal College of Psychiatrists problem gambling is defined as gambling that disrupts or damages personal, family or recreational pursuits.[3] If you find yourself feeling preoccupied with the thought of gambling, spending increasing amounts of time and funds on it, engaging in the chasing of your losses, or continuing to gamble in spite of adverse consequences, then you may have a gambling problem.
So, what can be done in terms of treatment for problem gamblers?

Firstly, a problem gambler needs to accept that there is a problem and that they need help. The failure to acknowledge the problem can mean that the addiction spirals further out of control in continuing attempts to wrestle control. The next step is to actively seek help. Gamblers Anonymous (GA) run support groups in many parts of the country, where recovering problem gamblers help each other in a 12 steps of recovery group format.

The key to successful recovery is not only to stop but to stay stopped. This is when it is critical to successfully cope with your triggers to gamble as part of a relapse prevention strategy. Triggers to gamble can be very personal from one problem gambler to another. Many counsellors and psychotherapists are reformed problem gamblers, or have personal experience of recovering from addictions, and they will understand your situation and help you to identify your own particular triggers.
[1] http://www.dsm5.org/Documents/Substance%20Use%20Disorder%20Fact%20Sheet.pdf
[2] http://www.gamblingcommission.gov.uk/pdf/british%20gambling%20prevalence%20survey%202010.pdf
[3] http://www.rcpsych.ac.uk/healthadvice/problemsdisorders/problemgambling.aspx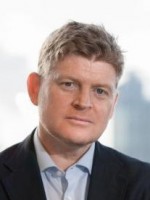 About Noel Bell
Noel Bell is a psychotherapist in private practice based in London.