Addiction is not just about drink and drugs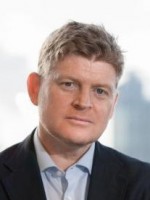 You would not be alone in viewing addiction as something exclusively related to drink and drugs. Up to quite recently even very eminent medical experts (and many counsellors and therapists for that matter) believed that addiction could be caused only by alcohol and other powerful drugs. However, we know different now. Thanks to advances in neuroimaging technologies, as well as more recent research in the field of neuroscience, we now know that the activities that make us feel good such as sex, gambling and shopping can also co-opt the brain in quite similar ways to drug addiction.
When you are suffering from the negative impacts of active addiction it is not uncommon for partners, family and friends to view your behaviour as selfish, self-centred and that you should "pull yourself together." It used to be a similar case for people with alcohol and drug problems when society viewed their behaviour too as selfish and indulgent. However, over the years the disease model (as advocated by the 12 Steps of Recovery from Alcoholics Anonymous) has had an important impact upon the addictions treatment field by helping to de-stigmatise alcoholics and substance dependent people. A whole generation of recovering addicts have embraced 12 steps fellowships, free from the stigma of being moral degenerates. The question now is whether problem gamblers and sex addicted people can benefit from a similar de-stigmatising process rather than being seen as selfish, weak and indulgent. Some progress has, of course, been made such as psychiatrists acknowledging pathological gambling as a 'real' problem.
If you or someone close to you is suffering from a process or behavioural addiction it is important to understand the neuroscience of addiction. As a result of active addiction, the brain undergoes a series of changes, beginning with recognition of pleasure and culminating with a drive towards compulsive behaviour. This occurs because the brain computes all pleasures in a similar way, irrespective of whether they begin with a sexual experience, a fancy food, psychoactive drug or a financial reward. Impulse control is compromised given the interaction of the brain's 'happy pills'.The release of the neurotransmitter dopamine in the nucleus accumbens (comprising of nerve cells in a region in the basal forebrain rostral to the preoptic area of the hypothalamus) is so regularly associated with pleasure that neuroscientists allude to it as the brain's pleasure centre (although it must also be said that dopamine is involved in many other functions in the brain – such as regulating movement and in controlling attention).
How do you know you are addicted?
You need to be honest with yourself about your addictive behaviour. Denial is when you try to convince yourself and others that you don't have a problem. However, ask yourself questions such as these:
Do you have an unhealthy preoccupation with certain behaviours?  
Do you get a thrill at the thought of doing something, especially when you are seeking to escape difficult feelings?  
Do you feel depressed or get angry if you cannot indulge yourself in your chosen repeated behaviour? 
Are you secretive about the amount of time and energy you spend on your chosen activity?  
Do you lie about your activities and behaviour? 
Do you put your job and or relationship at risk by your continued repeated behaviour? 
Have you compromised your moral code or committed an illegal act as a result of your behaviour?
Our ability to handle stress (in medical terms 'affect dysregulation') largely influences whether we are prone to adopting addictive behaviours. So, when we have a negative experience with someone, or have a difficult day at work or when we become anxious about a life event, do we deal with that stress in a healthy way (by learning to cope and coexist with the difficult feelings such as talking to trusted friends and ultimately transforming them)? Or do we seek to escape the difficult feelings by triggering addictive behaviours in order to feel good in the short term. A wise person once said "feel good get worse, feel worse, get better." I understand that to mean that short term 'fixes', whilst they might offer immediate relief, ultimately make things worse in the long term as our difficult feelings come flooding back with a vengeance.

Seeking help
12 step fellowships (such as SLAA, OA and GA) can offer a peer support and you can benefit from the shared experience and recovery stories within a group. Counselling can help you to bring awareness to your pattern of avoidance and your life choices within a private and confidential setting. However, it will unlikely represent a magic wand. Perhaps you need to acknowledge your difficult feelings and avoid the temptation to escape them. This is why some people say that in therapy it might initially feel like it is getting worse before it feels like it is getting better. It will most likely require a big effort to be honest both with yourself and with your counsellor before you can sustain new and more healthy behaviour patterns. Learning to own your difficult feelings and emotions can be challenging but can offer rich reward when you begin to know yourself better and start to build up your resilience to handle stress and uncover your hidden qualities.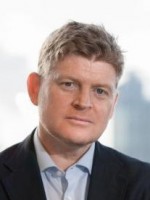 About Noel Bell
Noel Bell is a psychotherapist in private practice based in London. He has over 20 years experience of working with the 12 Steps of Recovery.