Therapist Spotlight: Henrietta Lang
I trained as a person-centred therapist – we explicitly choose to bin the idea that one of us is an expert and the other has a problem. I love that Carl Jung, a founding father of therapy said to a woman after she came to him with her troubles, "So you're in the soup too…"
Can you tell us more about yourself?
I've had my fair share of depression and anxiety (I've been in the soup!). I have been, and still am, on my own – ultimately very rewarding – personal journey to wholeness. What I love about my work is the opportunity to share my learning, encourage, and champion others as they travel on theirs.
What led you to a career in counselling?
People often confided in me which made me think, "Hmm, maybe I could get paid to do this?" I wanted to be a psychiatrist when I was little, which looking back now was a fascination with how the human psyche works; which has never left me.
In recent years, I have become more and more aware of the extraordinary force for good the unknown part of self, otherwise known as the unconscious, can be when we learn to understand how to work with it. So I'm always learning, and looking forward to learning more, which is also very stimulating.
People get stuck on asking themselves, 'Do I have a problem that needs therapy?' but the real question is, 'Do I want to grow as a person?'. If the answer is yes, then therapy is for you.

You also have a diploma in yoga therapy. Do you take influence from this practice when working with counselling clients?

I've come to understand more and more through yoga (which is really just movement) how interdependent mind and body are. Sometimes, perhaps often, the best way to soothe the troubles of the mind is through moving the body. It has incredible intelligence and can provide useful and reliable feedback on problems in our lives that few of us really make use of, and which I am still discovering for myself.

What can clients expect from the first session with you?

We'll always talk about what the client is hoping to get from therapy; that's important. We'll also talk about the client's context (what's going on for them) for the first part of the session, then I'll invite the client to focus on something which we'll explore more deeply using drawing or imagining, or via a dream. That way we can access the client's inner wisdom and resources in resolving the issue. My aim is to give the client a taste for how I work and so they can decide if it's something they want to carry on with.

Tell us about the Festival of Death and Dying.

I had this kind of lightbulb moment a few years ago when I realised just how suffering stems from the death taboo. What if we could, and did, talk about the scariest thing that is going to happen to all of us and everyone we love? The LGBTQ community very successfully harnessed the power of the arts to address the sexuality taboo in the 1980s, I wanted to see if the death taboo could be lifted the same way.

In the second year of our Festival, which was very local and community-led, there were 50 events across three towns, all for free. People seemed to really engage with it, it was an incredibly uplifting experience to see how people can come together and combat fear.

Have you any advice to give someone interested in therapy?

People get stuck on asking themselves, 'Do I have a problem that needs therapy?' but the real question is, 'Do I want to grow as a person?'. If the answer is yes, then therapy is for you. The next and daunting question is, who is the right therapist?

Carl Jung said that what we really want from therapy is a 'personal encounter', and I agree. I believe we want to be truly seen and heard by another human being, who is genuinely curious about the unique, sometimes strange (and wonderful) person we are. But who also feels real and authentic to us.

Does the therapist in front of you feel like a real flesh and blood human with their own personality which isn't hidden behind a professional persona? Do they feel warm, curious, humble and respectful? Most importantly of all, do you feel like you could really be yourself with them?

Where can people find you?

You can learn more about me and my practice on Counselling Directory, or on my website. If you would like to enquire about sessions, please do not hesitate to get in touch.

Share this article with a friend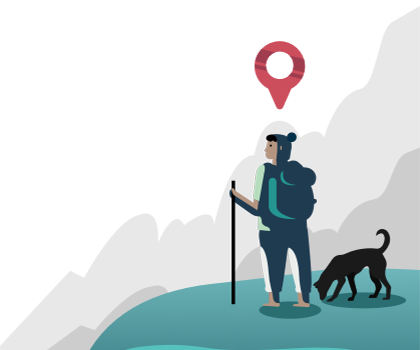 Find the right counsellor or therapist for you