Therapist Spotlight: Ben Amponsah
I am an experienced psychotherapist practising now for 18 years. A Londoner originally, I have been living in Manchester (a city I adore) for 20 years. I was attracted to the city by its vibrant gay scene and have not been disappointed. It's the only city in the UK I would want to live and is one of my top world destinations. 
Hi Ben! Can you tell us a little more about yourself?
I live with my wonderful husband of eight years in the city centre and I am into all things television and film, reading (I always have six or seven books on the go at any one time), history and gaming. I am also a published writer. I love good food too, cooking and eating.
You previously worked as an Army Officer, how did that lead you to a career in counselling?
I have always said that I would return, ultimately, to my love of psychology and that's what I have done in that counselling represents, to me, a very pure form of applied psychology.
After leaving the military, I flitted from recruitment consultant to Employee Assistance Programme account manager. It was then that a clinical director at the first EAP I worked for got me interested in becoming a therapist myself.
I truly think we could all do with a spot of therapy at various times in our lives
You have a particular interest in the human mind. You're a qualified life coach and a counselling psychologist in training. What is it about the mind that fascinates you?
Ever since I was a teenager experiencing strange and often difficult things, I have been fascinated by what drives us to do the things we do, think the way we do and feel how we do, so psychology seemed a sensible option for my first degree.
For me, counselling and coaching qualifications, and now my ongoing doctorate training, are a natural follow on for all of that fascination. All of this experience provides me with the means of walking with others in their own difficult journeys.
What can clients expect from the first session with you?
Usually, our first session is an assessment, which gives me a chance to explain who I am and how I work. I will also get my client to outline what they want from the process and ask, why now? What they will also get is a lot of natural warmth, inquisitiveness and a really strong desire from me to support them.
Have you any advice to give someone interested in therapy?
Yes – that it's good to talk. I have seen, over the years, the transformative effect of counselling, psychotherapy and coaching and cannot recommend it highly enough. Because there is an imperative to have personal therapy on the various courses I have done, I can attest to its power and efficacy. I truly think we could all do with a spot of therapy at various times in our lives.
Where can people find you?
You can read more about me, the areas of counselling I work in and enquire for sessions via my Counselling Directory profile or on my website, Amponsah Consultancy. You can also find me on the BACP and BUPA websites.
Share this article with a friend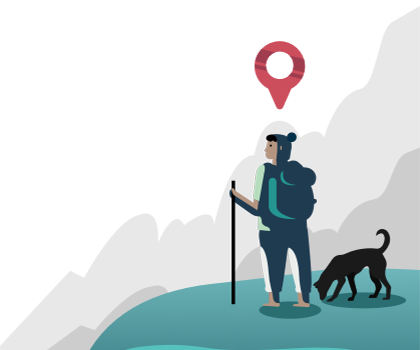 Find the right counsellor or therapist for you