Stress
Self-care for those in the helping professions
We have all heard about the importance of self-care and how it helps us stay both physically and mentally well. Yet for many of us, it continues to be a struggle. Interestingly perhaps, those who work in a helping capacity can quickly forget about their own self-care.
We speak to counsellor Teresa Sinani about the importance of self-care when you care for others at work.
The term self-care is often spoken about, but what does it mean for those who work in the helping professions?
I understand self-care to be a practice that counsellors, therapists, and anyone working in the helping professions need to incorporate into their everyday life.
Importantly, it's making a commitment to ourselves; valuing, recognising the important work we do in supporting others and the challenges this can bring up at times.

It's often second nature to encourage self-care to others but much harder to embrace for ourselves. Having worked in human services for over 20 years, it has been my observation that it's too easy to neglect our own needs. We can have high expectations of ourselves to be resilient and robust no matter what we encounter – guilt and shame can often follow.

Our work for the most part is rewarding; however, it can also be demanding and stressful. We offer holding, containment, and tune in to our clients. We listen with care to people's life stories, some of these stories are traumatic, leaving us feeling helpless and distressed.

The consequence of not looking after ourselves can lead to compassion fatigue, secondary traumatic stress and burnout. Self-care is about allowing ourselves to process, discharge and let go. We often hear the analogy of putting on your own oxygen mask first, but that can be hard to do.

This can be especially difficult if you're working in an environment that is under resourced, overstretched with demands, which too often is the case, and it becomes normalised.

I've learnt from my own experience to look after myself. This I might add, hasn't come easy, it takes hard work, commitment and dedication. However, the rewards of cultivating self-care are feeling restored and replenished.

Self-care tips

There are several things I count as part of a self-care regime. As a professional, it's important to consider factors that can help in your day-to-day practice:

Good supervision is an invaluable space to feel supported, reflect and process your client work.

Search for a counselling supervisor who can help you to maintain professional and ethical boundaries.

If working in private practice, meet with other professionals i.e. peer groups, CPD activities to reduce isolation.

The Counselling Directory Professional Community Facebook group is a brilliant option.

Access good CPD that supports your learning and development, this can support you with areas of work that may be triggering and difficult.

Access your own personal therapy for support if needed.

And, of course, there are other avenues of self-care that can be equally helpful:

A daily mindfulness practice really does make a difference to be able to tune in to yourself and your needs.

Do things you enjoy, have fun.

Spend time with loved ones to help you feel connected and cared for.

Keep hydrated, drink enough water throughout the day.

Do some exercise, eat healthily and get enough rest.

Be aware of your boundaries – what you can and cannot engage with.

Get close to nature, this is not only nourishing but offers a perspective on who we are and our place in the world.

Learn to let go of the desire to be perfect, heal and rescue all. I'm reminded of the phrase by the psychoanalyst Donald Winnicott about being a 'good enough mother' which is good enough!

Compassion, compassion, compassion – be mindful of how you relate to yourself.

---

For more information and advice, visit our self-care factsheet.

Share this article with a friend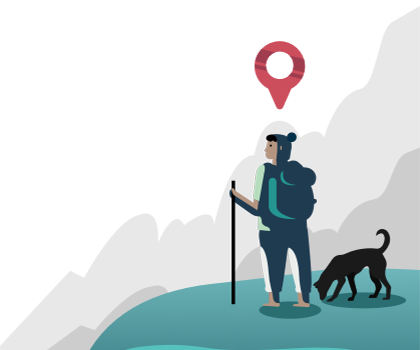 Find a therapist dealing with Stress