Mental health
Anti-bullying apps
There's no doubt that bullying is a serious problem in today's society. Counselling Directory surveyed more than 1,000 members of the UK public and found that 55% have experienced bullying at some point in their lives.
As with any negative situation, asking for help is crucial to resolving the situation; however, many victims of bullying keep it a secret instead. The survey showed that 70% of those who were bullied did not seek support from friends, family, or officials. If no action is taken, bullying is likely to continue, which could lead to negative mental health conditions, physical harm or lasting emotional damage. But it doesn't have to be this way, there are a number of ways a victim of bullying can ask for help and ways for people to support those who are being bullied. We've researched anti-bullying apps and online support systems for people experiencing bullying, which are outlined below.
A reporting platform for schools
Schools can help stop bullying by introducing procedures to make it easier for students to report instances of bullying to school officials.
The iTunes app Tootoot serves as a safeguarding platform – it allows students to report incidents of bullying safely, anonymously and directly to the school. Tootoot is a paid service, where those using the platform need to sign-up when downloading.The platform is available for primary schools, secondary schools, colleges and universities. Students can anonymously report instances of bullying and can attach media, such as screenshots and photos to their reports as evidence. After sending a report, the staff members who are designated by the school will receive instant notifications. Once the school is registered and has a membership, students can also visit their website to report instances of bullying.
If you have been affected by bullying you may find talking to a professional counsellor helpful. Search our directory to learn more and find a counsellor who resonates with you.
Responding to inappropriate messages
The Android and Apple app Zipit offers users a way to respond to lewd chats, texts and messages. The platform provides pre-made memes and responses to steer the unwanted conversation or request for inappropriate photos back toward acceptable conversation. The app offers tips on how to deal with sexts and requests for inappropriate photos, advice on how to flirt safely and an option to call ChildLine directly if the user needs advice or help. ChildLine offers private and confidential one-to-one counselling for anyone under 19 anywhere in the UK on any issue they are struggling with.
Documenting bullying incidents
Bully Proof Assistant, available on Android, assists its users with documenting incidents of workplace bullying for later use, for example, to prove legal or employment cases.
The application allows users to keep track of incidents that happen and can also be used to send an incident report from the mobile via SMS, messenger, WhatsApp, Gmail and more. For example, if a person was being bullied in the workplace, they could document the incident using the app then send the incident report to the company's human resources manager. Alternatively, the user could choose to send a report of the incident to themselves for their own records.
Supporting people who are bullied
There are also ways to support those who are being bullied. One example is the Be Strong anti-bullying keyboard available on iTunes. The app has special emojis and stickers one can send to friends or those being bullied to show support and friendship. The emojis were chosen by almost 5,000 young people around the world, who identified them as symbols of compassion and solidarity.
Including people who are alone
The iTunes app Sit with Us was created by children in the U.S. to encourage inclusion at school lunch time. Children can use the app to coordinate lunches with their friends or to sign up as ambassadors for their schools to post events which will include everyone who wants to attend, or tables where anyone can sit during lunch.
Share this article with a friend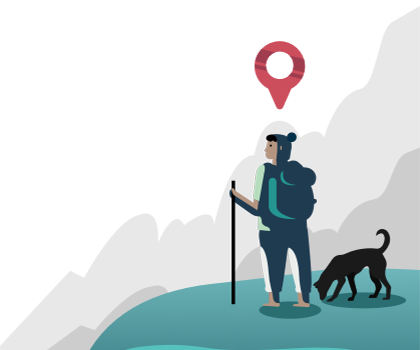 Find a therapist dealing with Mental health