Mental health
Work/life balance: Taking care of yourself
Whatever the reason for your time off – whether it be due to a family holiday, work-related stress or a personal situation, such as bereavement – going back to work can be daunting.
On the return to work, you may feel you have to prepare yourself. You need to get back into habit and sometimes the stress of it all can make returning to work all the more worrying. It is therefore important to practice self-care.
It is easy to forget to look after your mind and body when work takes priority, but your health, productivity and happiness can be affected if you go too long without a little rest and relaxation.
Take a mental refresh
If you have been off work due to sickness or a personal matter, people may ask how you are and where you have been. If this worries you and you are not comfortable sharing the information, don't! Politely explain that while you're not quite ready to talk about it, you are grateful for their support.
Switch off from technology at least an hour before bed – try reading your favourite book instead – and ensure you get a good eight hours rest. This will help clear your mind and prepare you for the next day.
Plan and prepare
Buy a new journal and plan your first few days back. Think about your first day back and what will be involved. Write down all the tasks you know you need to do, as well as the solutions to possible obstacles.
Similarly, plan your breakfast, plan your lunch and plan your outfit. The night before, prepare your lunch and pack it away. Prepare your breakfast (or at least plan what you want!). Lay your clothes out ready for when you wake up. This organisation will help you have a more relaxed morning, perhaps have a cup of tea and sit outside?
Talk to others
As much as you may not want to talk, remember that it does help. Laughter is contagious and even if you don't want to discuss your absence, ask how others are. Go for a walk at lunch, say hello to everyone in the office and smile. You will feel better for it.
Enjoy yourself
Enjoy yourself, both at work and at home! Every evening, do something you love.
Take regular breaks
Many of us get carried away with our to-do lists and skip breaktime. Stretch your legs, have a snack and get your body moving every couple of hours. If you sit in an office, try and venture outside – the fresh air will do you good.
Rest and reflect
When you get home after your first day back, pull out your new journal and reflect on the day. Be proud – you did it! Day one is over and you may start to feel the worries ease. In the evening, treat yourself to a nice meal, have a bath and cosy up with your favourite book.
Share this article with a friend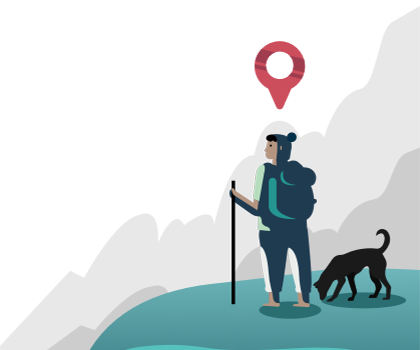 Find a therapist dealing with Mental health