Depression
My partner has depression – how can I help?
Relationships all have their ups and downs, requiring communication and effort to flourish. When one partner is suffering from depression, the relationship may need extra consideration to survive.
If you are in a relationship with someone who has depression, it can be hard to know how to help. Below we look at some ways you can provide support.
Create a safe, healing environment
When someone has depression, it helps if they have a safe space to communicate within the relationship. Allow your partner to verbalise anything and everything they are thinking/feeling and try to distance yourself from the need to react. Keep the bigger picture in mind – communicating emotions can be especially difficult when dealing with depression, so your partner needs to feel able to do so without fear of judgement.
Use soothing language
Communicating with someone when they have depression can be difficult. Your partner may feel overly sensitive, feeling as if the world is covered in pins – setting out to hurt them. Try to understand that this is not a reaction to you, but is a natural reaction to being in emotional pain. If the way you normally communicate isn't working, try a different approach, using gentleness and compassion.
Remind them of who they really are
Depression can constrict a person's personality. On the surface they may be perceived as being lazy or just pessimistic. In reality, the opposite is true. Someone going through an episode of depression uses an incredible amount of energy to carry out simple, everyday tasks. One of the best ways you can show your support is by reminding your partner of their true self – the special parts of themselves they may have forgotten about. Be a steady voice in the dark.
Take care of you
It's important to keep your life outside of the relationship going. Keep up with your friends, hobbies and other connections. Remember, you need support too. Looking after yourself in this way also helps to prevent a codependent relationship. It also alleviates any sense of guilt your partner may be experiencing.
Support a healthy lifestyle
Depression needs to be tackled from all angles – this includes physically. Eating well, taking exercise and reducing stress are all known to help ease symptoms of depression. Work with your partner to co-create a healthy lifestyle.
Don't be afraid to grow
As your partner deals with the causes and symptoms of their depression, they are likely to grow and change as a person. Growing alongside your partner and looking at your own journey of self-exploration is key to remaining close.
Share this article with a friend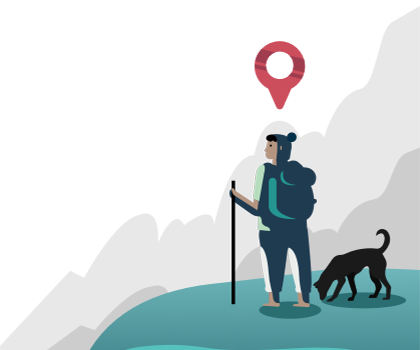 Find a therapist dealing with Depression