Cybercrime becoming serious concern for Britons
New research has found that many Britons have experienced some form of cybercrime, including identity theft, hacking and even abuse on social media. The research also uncovered that the UK is losing an estimated £670m a year through cybercrime – however, with many cases going unreported, the true figure is expected to be higher.
This data was released last week, to coincide with a national initiative – Get Safe Online Week, aimed at raising awareness of online security. Of the 2,075 people surveyed, over half (51%) admitted to being a victim of online crime. Of those who had experienced cybercrime, 50% said they felt very or extremely violated by the experience.
Rather interestingly, less than a third of those who had been victims of online crime had reported the incident. Around half of the victims said they didn't know who to report online crime to. A spokesperson for Get Safe Online Week says he expects those figures to change thanks to the work of Action Fraud, the UK's national fraud reporting centre. He also pointed out that there are 'considerable government resources' now dedicated to preventing cybercrime.
Those who had experienced cybercrime did say that the experience changed the way they use the Internet for the better, with 45% making their passwords stronger and 42% saying they are now more savvy when shopping online.
Chief executive of the Get Safe Online initiative, Tony Neate said the following:
"Our research shows just how serious a toll cybercrime can take, both on the wallet and on well-being, and this has been no more apparent than in the last few weeks, with various large-scale personal photo hacks of celebrities and the general public. Unfortunately, this is becoming more common now that we live more of our lives online."
To find out more about fraud online and how to protect yourself, take a look at NatWest's interactive 'How to Fight Fraud' tool. Taking you through the 11 most common types of online fraud, you can view stats and helpful tips to avoid becoming a victim yourself.
Share this article with a friend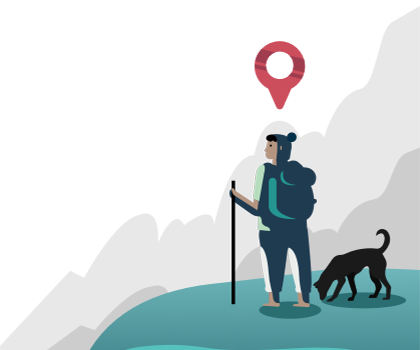 Find the right counsellor or therapist for you