Depression
Robin Williams' death highlights mental health stigma
In the early hours of Tuesday morning, the world was shocked to discover that one of Hollywood's most successful and much-loved actors, Robin Williams had died.
The 63-year-old was found unresponsive in his home in San Fransisco, U.S., just before midday on Monday and was pronounced dead at the scene.
Details have since surfaced that the cause of death seems to have been suicide, and Williams' publicist confirmed that the actor had in fact been "battling severe depression" over the past few months.
Although in the past Williams has openly struggled with alcohol and drug addiction (he was in and out of rehab during his adult life) little did anyone know that the Oscar winner was also contending with one of the most debilitating psychological disorders in the world.
According to the Mental Health Foundation, depression affects one in five older people and suicide rates show that men in Britain are three times as likely to die by suicide than women.
A complicated illness, depression is characterised by a vast spectrum of troubling emotions and physical issues that many sufferers describe as a 'prison'.
Ultimately, Williams' unexpected death raises the serious question of why some people – men in particular – continue to suffer in silence and find it difficult to open up about their mental health issues.
We spoke to one of our listed counsellors, Myra Eadie who explains how childhood experiences and societal pressures can shape male perspective of depression.
"Men are conditioned from an early age to be strong and not show or express certain emotions. Phrases like: 'Don't be a cry baby' and 'be a big brave soldier' spring to mind," Eadie says.
"Yet feelings when expressed safely and appropriately actually help solve repetitive problems."
Eadie also highlights that men are more likely to view depression as a weakness rather than a treatable condition. When under stress, they are also prone to anger, irritability, and physical symptoms such as backache, headache and skin conditions – all of which can mask depression.
A combination of these factors can make it hard for sufferers to recognise they need help and this may lead them to become trapped in a negative cycle of troubling emotions.
Eadie adds: "Women tend to talk to each other and are more inclined to reveal their fears and concerns, and in doing so are supported in finding a solution and to realising they are not alone."
Although it is still not known exactly why Robin Williams sadly decided to end his life, it is quite possible that depression – and the isolation and long-term unhappiness it can bring – played a significant part.
If you are worried that you or someone you love may be suffering from depression it is vital that you seek help.
Contacting your GP or a counsellor is the first step towards recovery, and from here you will be prescribed medication or offered therapy sessions that will be suited to your specific needs.
Share this article with a friend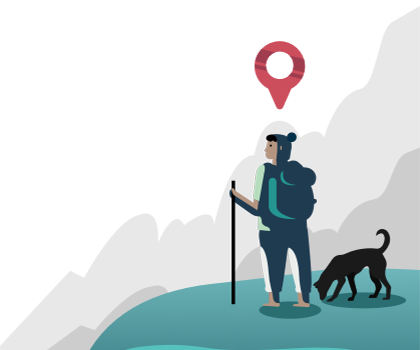 Find a therapist dealing with Depression