Anxiety
Getting active outdoors can help anxiety
The number of people who suffer from anxiety has increased significantly since 2009 when just 12% admitted to feeling anxious, according to the Mental Health Foundation. Now 22% of us admit to feeling worried about everyday things such as money and the welfare of loved ones.
Anxiety charity, Living with Anxiety says the problem has increased for both men and women, with nearly 50% of people saying they feel more anxious than they used to. A poll carried out by YouGov revealed the top concerns to be money, finance and debt.
While anxiety is a common and natural emotion, persistent and heightened levels of anxiety are bad for both the body and mind. Left untreated anxiety can turn into panic and anxiety disorders, which can have a negative impact on mental health and well-being.
To deal with negative emotions, some people turn to alcohol, drugs or overeating – but a healthier and more positive release has been uncovered. To coincide with Mental Health Awareness Week (which took place earlier this month), British Military Fitness carried out some research that revealed a strong link between exercise and being outside as a useful treatment for anxiety.
A poll of 1,000 people revealed that over 50% felt better after spending time outdoors in the fresh air. A further 35% said that exercising helps to soothe built-up nervousness and angst. Another key factor for getting through tough times was support from loved ones, with 40% saying friends and family help them when they feel anxious.
Dr Katharine Brine suffers from depression and credits exercise and the BMF for saving her life,
"I staggered along to my first session on a very snowy January, in my shorts. I donned the blue bib and survived, and actually enjoyed it.
"Four and a half years later, with various counselling, CBT and medicines, my depression is much improved."
Share this article with a friend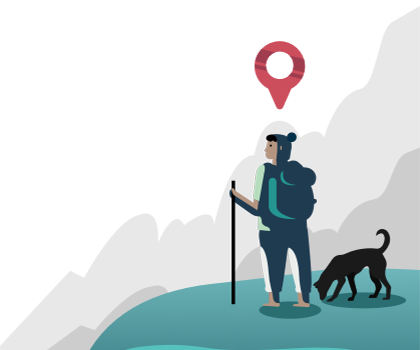 Find a therapist dealing with Anxiety