Dementia
Dementia Facebook app unveiled
Facebook users have been given the opportunity to experience what it is like to live with dementia in a bid to raise greater awareness of the disease, which affects 820,000 people in the UK.
Alzheimer's Research UK developed the FaceDementia app, which temporarily takes over personal Facebook pages and erases important memories.
Users can experience the disappearance of important photos, information, status updates and personal details as the app aims to mimic how dementia affects the brain.
As well as memory loss, other symptoms of the disease include personality and mood changes, depression, mental confusion, and difficulty performing everyday tasks.
Rebecca Wood, chief executive of Alzheimer's Research UK, said the app aims to take advantage of the way Facebook provides a setting for users to gather friends and family and keep them close and contained within one space.
"We wanted to use these Facebook features to illustrate how those thoughts and memories can be confused, or forgotten altogether, as experienced by some of the hundreds of thousands of people across the UK living with dementia," she explained.
"Stigma around dementia is due in part to a lack of public awareness and understanding, so FaceDementia will be invaluable in helping people better understand the condition."
Rebecca has urged people to take part and share the app with friends and family on Facebook.
The app does not meddle with users' data or scramble their real timeline. It simply presents an overlay to show the effects of dementia.
People can also watch short videos featuring people affected by dementia explaining what impact the symptoms, simulated by FaceDementia, have had on them or their relative.
Share this article with a friend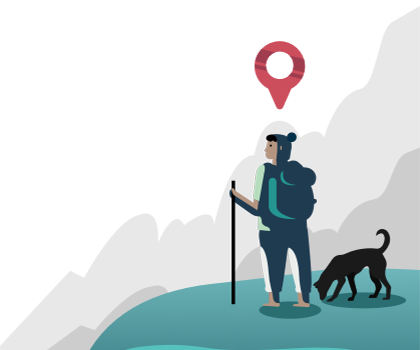 Find a therapist dealing with Dementia