Depression
NHS funds meditation classes to combat depression and anxiety
With an increasing body of evidence showing the physiological benefits of mindfulness on the brain, the NHS has finally acknowledged the health and cost benefits of offering free classes to help manage depression, chronic pain and anxiety.
The NHS has recognised that mindfulness meditation may be able to help patients manage depression symptoms.

Past studies have shown that mindfulness meditation cuts the recurrence of depression by half. However, until now, no one has been able to say exactly why this is.
The answer, according to a scientific paper published by U.S academics last month, is in the brain's ability to filter the ebb and flow of thoughts and feelings.
According to Catherine Kerr, lead author of the study published in the journal 'Frontiers in Human Neuroscience', people who suffer from depression become consumed by thoughts, worries and other negative preoccupations. These means they cannot disengage from negative thought patterns and thus find themselves unable to move on.
Kerr and her team discovered that mindfulness can reorganise the flow of sensory information in the brain, like a 'sensory volume knob'. By encouraging patients to systematically engage and disengage with different parts of their body, they were able to increase and decrease the alpha rhythms in their brain. By controlling alpha rhythms, the patients were able to stave off negative sensations and relieve the symptoms of depression.
Now an estimated 30% of GPs refer patients to mindfulness meditation courses on the NHS to help with depression, anxiety and chronic pain management. Classes take place once a week for eight weeks and are usually run by a clinical psychologist.
Find out more about Depression and Anxiety and the treatment options available.
View and comment on the original Guardian article.
Share this article with a friend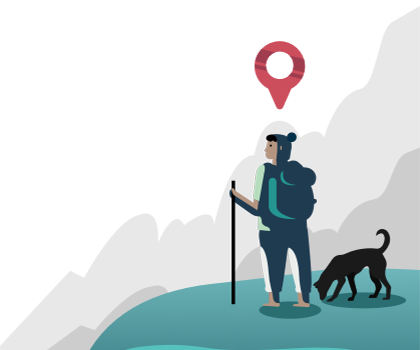 Find a therapist dealing with Depression